Kiro_Shinigami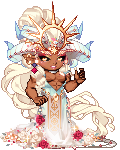 Details
Total Posts

179309

Posts Per Day

50.80
Birthday

06/28
---
Interests
Favorite Music/Bands
Hobbies/Interests
About
I keep about me SIMPLE and to the point!
POPULAR, My profile song has become, Its called
Loop Control: Exceptionally Beautiful.
I am not matter what I wear or what people say, A MAN! ( keep staying mad.)
Golden rule, Don't be a d**k to me, And I wont destroy you c:
I am always in roleplay mode, I find most people rather boring.
I have my funny moments, I have nice moments, I have caring moments. SAVOUR THOSE!
I can draw, I draw men only though.
YES I own Sakimichan art. People keep drooling over this XD
I got a vast art collection, please have a look.
I speak multiple languages and am a Dutch man self employed in the United Kingdom.
I am a kind soul, But abuse my kindness or trust and I'll turn to ICE towards you.
I run Club afterlife and Club Purgatory and Avalon Alpha.
I am a natural born leader, Yet if you got a good Idea, I will follow or listen.
Please do ask me stuff, You might be surprised at how intelligent I am.
Journal
Tales of the Kiro Demon~
The place where Nightmares and Dreams make peace. The place where i write about myself and events around it. A place where I make updates to Quests and where friends can post their consent to my adds. Nothing is sure in life..
Multimedia
Signature



Male/Gay/30/Artist/Hangout Owner/PASSION!/Fierce and Fabulous!


Amazing art by Verloki <3