About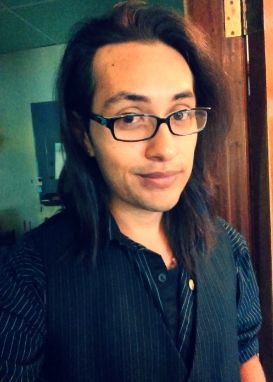 the name is zain~ D< currently living in
Belize
~ i'm nothing special, just ur regular game loving, anime watching, chatterbox posting, sleeping during the day, working at night, traveling, talking about sexy stuff,.... kind of person~

i'm actually getting too old for this place,
i'm 27
but i really dont give a s**t because my real life gets pretty hectic, i'm running 3 family business and my only escape from real life would be my friends, internet, and games~ if you still want to chat, feel free to and i'll get back to you~
My Tattoo's


on the right shoulder is ...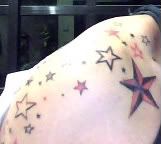 on the left shoulder is...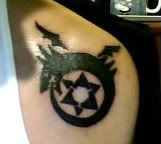 on my right wrist is....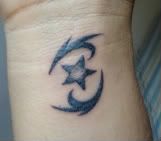 Things That Make My Pee Pee Happy:
★World of Warcraft ( Horde )
★Skyrim
★League of Legends
★French Toast <3
★sweet & sour chicken
★Sleeping in the nude
★Starcraft 1 & 2
★sex
★Shibari
★Boobies
★Flirting
★Games
★Anime
★French
★Manga
★Swimming
★Stars
★Ketchup
★Signs
★Boobies
★Music
★Green Tea
★Art
★Chatting
★Bubble Tea
★Sleeping
★Day Dreaming
★Pen Spinning
★Accessories
★Movies
★Friends
★Boobies
★Donations
★Tattoos
★Comments
★All sizes of boobies
Things That Make My Pee Pee Sad:
☆random friend request
I DECLINE ALL RANDOM FRIEND REQUEST
☆
when you comment me, or ask me a question when u clearly want an answer make sure your profile is NOT on private or have your comments disabled.....if u want want me to answer back, dont let that happen it makes me very sad

☆Bad internet Connections
☆one word conversation
☆No lucky charms D:
☆Green Peppers
☆No boobies~

☆Know it all's
☆Taking pills
☆Blue Balls
☆HOT days
☆Tomato
☆BO




My precious bunny~

Follow?

-----------------------------------------------
(ノ◕ヮ◕)ノ*:・゚✧( o Y o )

Best Buddies list! ( not in order )

Das KIavier
Inuyasha_girl912
Jiti
moswonderfulgrl
Maliciious
General Boo
Jalorda
Naya Merai
Kemistree



Just An Old Irishman Wrote:


Sometimes kink, I think you are more of a womanizer than I am





HM04 Wrote:

I know you as the lusty scoundrel of Chatterbox. (●´д`●)




Buny-nz Wrote:


Amazingness is spread throughout CB
Especially with whores like you





lol hipsturd Wrote:
you're a cb legend




PICKLED TICKLE Wrote:
i never really had a convo with you but i think you are really nice and i still remember that one time you told me you enjoyed my threads bc they made you laugh an that made me rly happy bc idk you are really cool and always have cool avatars




Your Kinky Sex Fantasy Wrote:
this is a song
about two heros
in the midst of everyday life

Zain
Kane
this one's for ya'll

Ok (ok)

Kane
inspirational on another level
artistic
devoted
completely original
great friend to the end and
if you break and bend then, he'll turn around,
pick you up when you're down
and
Zain
quiet, reserved
doesnt say much,
you get what you deserve
serve and protect with honor and dignity
******** that
live with love and you'll be set free

both these guys
make my life
different
i can't describe
what it'd be like without these two by my side
to live life with me like it's a joyride

Zain
Kane
never forget

〖you can listen to this rap by clicking here〗






Consulting Hobbit Wrote:
Kinky Twinky walks up to Consulting Hobbit and honks her boobies.
Consuting Hobbit looked at her and said 'o bby.'
Then they started making out.
The end.









Friends
Viewing 12 of 79 friends
Journal
All in one place~
Welcome and be amazed!!
o////3////o
just some stuff i manage to get~
Multimedia