About

Hey.
My name is Kim
Hopeless Romantic (although I don't seem like one).
I'm a quiet person, but I can be really loud.
I can't stand fake people, they piss me off
I have anger issues, I'm a time bomb.
I'm a reader. I love books. There are very few series in which i do not like.
I HATE the Twilight series You talk about it? I'll BASH it
The Looking Glass Wars is infinity times better than

Twilight.


I love all music (listening to it, playing it, etc.)
I'm a gamer/geek and damn proud of it.
I like playing video games, I watch X-Play everyday
& I plan on going to E3 one day.
I'm a writer. I hope that one day i could get a book published.
I am the weirdest person, but it works for me.
Please Donate!
Total Value: 852,077 Gold
[Item Information]
Item List:
Lovely Genie Double Gold Earrings
Black Heartbreaker Jacket
Ancient Katana
CoCo Kitty Plushie
Gold Heart Face Tattoo
Yellow Roses Arm Tattoo
Sugarplum Slippers
Neutral Punk Starter Pants
Ash Hot Top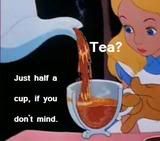 Friends
Viewing 12 of 22 friends
Journal
Public Personal Journal
Hehe its just my journal that i write in^U^
Multimedia