About Me
Hi! I see ur looking at my profile.Well my name is Mia but u can call me Kimiko 2 if u like.I'm part Japanese and part Mexican.Ik werid.But thats just the why I am. Right now I have this thing for Pandas I just think there cute.Even though there in China.Whatever i'm part Asian.Anyway I really like listening to music, talking on gaia, reading manga, watching anime, going to new place,going to Japantown, be crazy and sweet on gaia, writing songs, and alot more.If u like to know more about me just ask. Okay? I'm always updating my profile so once in a while check it out. Please no begging for money cuz right i'm trying to save gaia gold.So please don't beg. I hate noobs like other peoples on gaia. Oh if u wanna rally, cinemas, talk , or what ever it is just pm me . I'll try to reply as fast as i can. O i almost forgot i have a band and a web show check it out on youtube the link is on the bottom of this. Please spread the word of our web show and our band please. I would really mean alot to me and the whole group. Well i guess thats it cuz i don't have anything else to say.
See ya around Gaia! Bye!!
P.S. check out Xx_Miyabichan_xX and Xx_Momoko_chan_xX my other accounts
Thanks,
kimikosan12
http://www.youtube.com/user/kimikosan12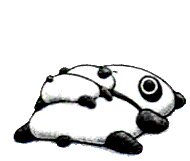 Which Final Fantasy Character Are You?
Final Fantasy 7

Take the Magic: The Gathering \'What Color Are You?\' Quiz.

Take the Magic: The Gathering \'What Color Are You?\' Quiz.