About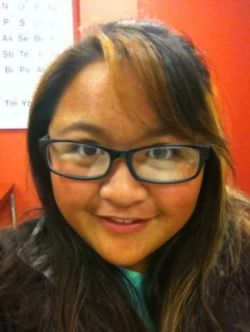 Hello and welcome to a little part of the internet that you can get a hold of me! My name is Michelle and I am currently 18 years old. I'm a student and a part time worker, not to mention a family girl. I am usually very busy and, half the time, a bit of a zombie because of my studying, working, doing homework, and living my very hectic life.
I'm not very good at writing these kinds of things.
Errrrrrr, so why do you just talk to me? I don't bite...unless you ask me to.
UPDATED: Oct 23, 2013
I do have moment when I come here because I am stressed and feel I NEED to escape from my hectic life.
What else?
I am a female and I am straight ( NO! I AM NOT BI-CURIOUS AND NEVER WILL BE).
As well, I am a Catholic girl ( Yes, a virgin until I get married).
I love to talk to new people and making real friends ( as in, actual people who enjoy talking and messing around in innocent ways).
Have a question? Talk to me, I would love the company.
Yes, I have a Skype! I love talking but I warn you... I AM SHY!
Please be patient with me.
Peace~
- Kiki
Friends
Viewing 12 of 35 friends
Journal
lonely. . . .
hiya. . .
life
Multimedia
Signature

Hi!
Names Michelle but call me Kiki c:
| 18 | Female | Taken |


Forever Questing: Anything helps


When I'm on here, I'm bored. So please talk to me!