"The ones who are hardest to love...
are usually the ones who need it the most"

"Sometimes, two people have to fall apart to
realize how much they need to fall back together."

Picture Updated Oct, 13, 2014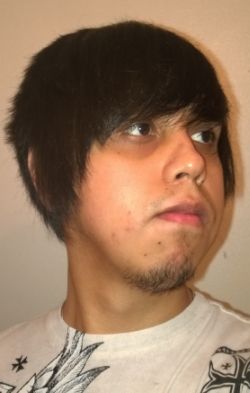 I'm nobody~
I am 24
I am Japanese-English-German
I am 5'10/11"
I live a quiet simple life.
I love to play Games
Single [ ] / Happy [

]
I built a Custom Computer Rig
MSI B85 Mother Board
Intel i5-4670 (3.4GHz)
Closed loop water cooling for CPU
8 GB (x2 4GB) Corsair Vengeance Ram
Nvidia MSI GTX 770 2GB Video Card
158GB SSD Boot/Program
4TB Western Digital Hard Drive

I love to draw, I use a samsung galaxy tablet 2.0
I'm not really to confident in my self alot of times.
But my friends whom I've know for longtime can say differently.
I have amazing friends and without them and my music, I probably would have given up, and i don't like that.
I love to role play, have been for 10 years and will continue.
Semi+Literate to Literate Role Player
2, 5 paragraphs, nothing fancy, unless you have my attention, I will do my best replicate your posts with mine,
unless I zone out having fun replying big replies without realizing it. Again not the best role player I know,
but I am here to have fun, make friends, and role play
if your gonna judge me because I am not American-English Literate person
I'm sorry for wasting your time. I just want to have fun and if you find fun in proper grammar role plays
judging people by how they express their keystrokes then, your talking to the wrong person