Khy Lynn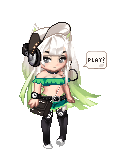 Details
Last Login

03/27/2014 8:09 pm

Total Posts

65240

Posts Per Day

17.04

Member Since

10/23/2003
Gender

Female
About




"Only those who had fall and tried will know the importance of people who've touched their life.."
Do NOT take any images that you see on this profile.
N a m e : Khy Lynn
L a t e s t . I n t e r e s t : Spending time with my family and ST. <3
D o . N o t
:
* pm me under any circumstances.Unless you're
real and I mean real close to me
or to whom which I give permission too.
* Do not ask me from whom did I get the arts from. It's plain annoying at times. x___x
* Do not ask me to loan you gold.I had enough of this s**t..and I mean that to everyone.
Y o u . C a n
:
* post comments and I will most probably reply to you. =)
But please understand that I'm busy at the moment so it might or might not take some time for me to reply.
Gomen.

1000 (insert date) and 1811 (25/10/06) comment - Lyon
"Do not wait for things to happen.
Reach out for it before it's too late." - Khy Lynn
Multimedia
Signature



In Love.