About
Hello! And Welcome
(to my profile that is >.>)
So who am I you ask? Well I'm a girl, I can tell you that much xD
Yes, I eat, sleep and play. I have a fatal attraction to

green tea

and most of my money goes to

shoes,

purses

,

clothes

, and

makeup

, and some more

shoes

and

purses

. I have so many

shoes

,

purses

, and

clothes

that I don't know what to do with! Seriously! Nothing fits in my closet
>.<
Who wants to make me a bigger closet?
Anyways I like music, my iPod has a multiple personality playing

Taking Back Sunday

followed by

Daniel Peixoto

, and ending with

BigBang

. And somewhere in there

Toro y Moi

finds its way to my ears. So yeah in case you couldn't tell I like a wide variety of musical genres like

Alt Indie

and

Kpop


I do like anime, like

Fullmetal Alchemist

and I do like manga like

Fruits Basket

. In fact my two favorite manga series are

FMA

and

Furuba
Yes I do realize they are two different types of genres but that's what I like >.<
I like video games like

Kingdom Hearts

and

Soul Calibur

. Seriously LOVE

Kingdom Hearts

, been following that series since its debut and I will see it to the end.
So yeah that's pretty much me in a nutshell. I like to talk (nothing serious) I don't Skype >.> and I like making friends so with that Hello and Welcome ^^
Friends
Viewing 12 of 60 friends
Signature
My Man

<3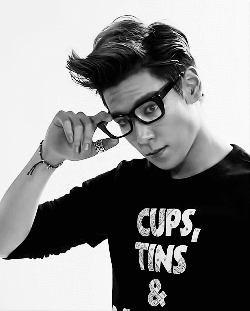 I <3 Nerds