About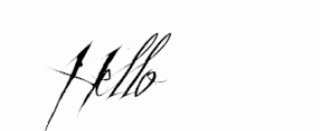 First of all, as a warning, I'm not that exciting.
owo;;

Just a normal person that happens to like things like tumblr, origami and Homestuck. uwu;;

I've had this account for about 5 years, but I took a very long hiatus and now, I'm back! I guess? Maybe, sort of...?

I think you're probably pretty bored right now if you're still reading this.
So, just an FYI this was last edited

January 4th, 2013

.
And the last time this was updated before then was

January 9th, 2011

.

Friends
Viewing 12 of 41 friends
Journal
My Place To Show My Day And Other Random Cool Stuff
Be happy! Get happy! Don't let people get in the way of your happiness!
So, it's basically several of my rants, sound clips of me singing, the evolving reports, icons from glitter-graphics, how was my day, or some random crap!
Signature




Questing for

some small stuff!



Anything at all

would be greatly appreciated!
Donations of

more

than 2k get art, if they ask!
PM me

BEFORE

sending a trade!