Katsu Shunu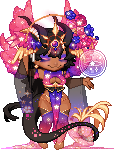 Details
Member Since

12/18/2004
Birthday

10/01
---
Interests
Favorite TV Shows
Favorite Reads
About
Hi, I'm Katsu Shunu. Also known as Shu/Katsu/Shunu/Shubear/Shuboo.
I may be picky about which you use
In real life, I'm named Yael. I also go by "El".
Please don't call me either, unless you've been given permission.
I'm 24 and female and very happily dating someone as of Dec 21, 05
(still dating him. we're putting off marriage due to finances & health but it's happening!)
I've got a ton of health problems & physical disabilities. I could bore you with them, but I won't, unless asked.
(Unless I'm having a horrible, painful time & b***h to the CB about it...)
The CB honestly is/was host to some of my very best and closest friends.
(Some of whom I know IRL, too. Most have left Gaia now, though.)
I try to be friendly & moderately polite to everyone.
No one deserves hostility, even on the internet. And it doesn't benefit anyone.
I'm really into SciFi and comics/manga.
I also play Magic the Gathering occasionally, and help my BF paint his Warhammer 40k figurines
Feel free to talk to me about anything, though.
I love conversation.
I'd love some free avatar art, if you ever like one of my avatars?
maybe?

*
Also, please don't PM me asking for donations. Sending a personal message to a stranger to beg is kinda rude. ;c
And definitely doesn't make me want to donate.

Journal
SHUNULAND
Like Disneyland, but better.
Signature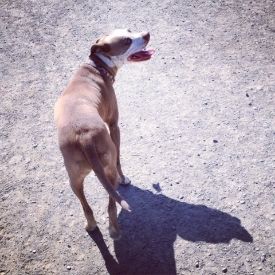 My "full-grown baby" Andromeda Zhaan is 2 years old!!