KathyRoseMakeup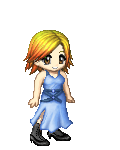 Last Login: 04/21/2016 7:04 am
Registered: 07/27/2011
Gender: Female
Birthday: 02/25
Interest Tags
Favorite Movies/Anime
Favorite TV Shows
Favorite Reads
Favorite Music/Bands
Hobbies/Interests
About
Hello! My name is KathyRose. I'm a fashion lover, a self taught makeup artist, and an actress. I love to bake and read. I pursue many things in life. I hope that I can learn, teach, and assist. My journal here is like a blog and I intend to update it as close to daily as possible. I have a You Tube channel, which I will link below. I am also working on getting a Tumblr up and running. If you have any questions, comments, or concerns please don't be afraid to let me know!
Journal
The Rose Garden
My blog, and thoughts, and things I want to share with you.
Signature
Friend me, message me, check out my profile, YouTube, Tumblr, Twitter, and Pintrest.