KathyRoseMakeup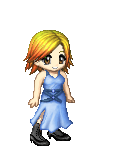 Last Login: 01/06/2015 9:46 am
Registered: 07/27/2011
Gender: Female
Birthday: 02/25
Interest Tags
Favorite Movies/Anime
Favorite TV Shows
Favorite Reads
Favorite Music/Bands
Hobbies/Interests
Wish List
About
Hi! I'm KathyRose. My passions are music, make-up, fashion, acting, reading, and God! I'm hoping to make friends and meet amazing people! I have a YouTube channel and several other accounts that I will link below if you want to see more and learn. Please check out my journal, it's like my blog. Hope to hear from you soon. If you have any questions please let me know!
Pintrest
Tumblr
Twitter
YouTube
Journal
The Rose Garden
My blog, and thoughts, and things I want to share with you.
Signature
Friend me, message me, check out my profile, YouTube, Tumblr, Twitter, and Pintrest.