About
Teh Yumeh!





ABOUT ME:



Name: Yume
Age: 24 *points to profile*
Height: 5'6
Hair color: Red
Eye color: Typically Gray.
Build: Average
Body Mods: center labret, tongue, tragus, industrial, 2G ears, and a set of black wings on mah back, and an ankh/scarab on my stomach.
Likes: Pocky, counter strike, video games in general, art, music, archery, playing on the computer, chatting with people, being loved, making love . . . british accents <33. Avi art . . . stuffs. FF7 and Advent children. I love yaoi, shounen-ai and shojo-ai. I love romance stories. Dunno why. I love body modifications and piercings! Btw, if you know any good bands, then let me know! I love listening to new stuff.
Dislikes: Rude people, people who think that they're better then everyone else, body builders, feminists, chauvs, extremists, religion in general.....
Status: Was married to my gaia love, but she left me heartbroken :heartbroken:



Avi Art <3


This wonderful piece was made by Buuni: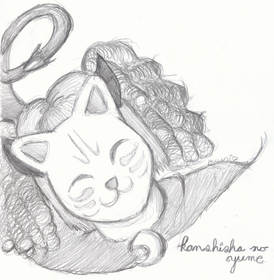 This was made by my lovely Lady Mournia:





~~Special People~~



People who mean the world to me include:
(in no specific order)
Jounou - I still love him, even though he's not here.
[Liquid.Candy] - Body mods all the way! <3
Subaku_no_Kameko (My gaian love): Where have you gone!?
[Hani] - You're an awesome friend <3
Buuni - I hope we're friends always *nodnod*
Sayu3: You're probably one of my best friends here, because you're the only who kept talking to me during my hiatus.
Skin Unlimited: You're my RP buddy, and definitely a best friend.



Things Important to Yume:





My Quest:


Just earning monies and stuff. Not sure what to do with myself.



Lottery: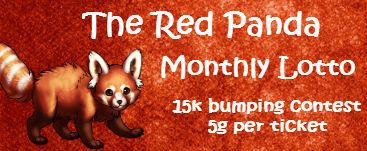 My Review Blog:

Pandy Product Reviews.
Friends
Viewing 12 of 75 friends
Journal
Yume's Bloggity Blog
Filled with my thoughts, opinions, and links to my product review blog.
Signature

Pandys Product Reviews!