=================

Send a courier pigeon

=================
Appearance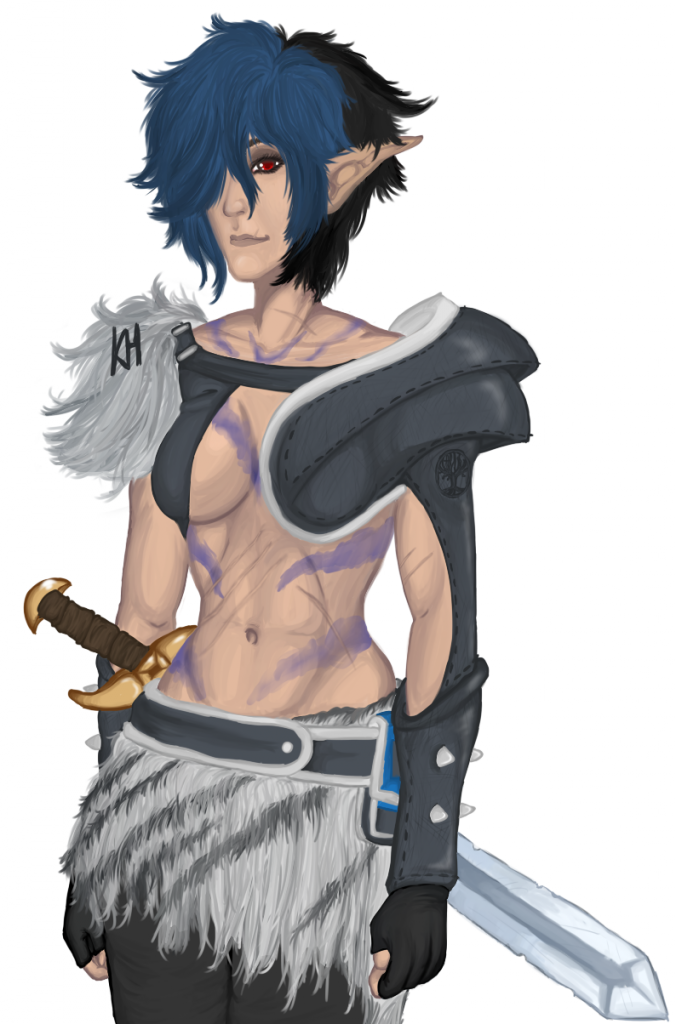 Name:

Kamiko Hinote


Age:

20


Gender:

Female


Race:

Dark Elf


Height:

5'10 ( 177cm )


Weight:

174lbs ( 78kg )


Birthplace:

Wicklow


Occupation:

Valkorian Warrior


Ranking:

Warlord


Sexual Orientation:

Powerful Lesbian

Kamiko, is a Dark Elf which makes her fall into the category of a humanoid. Adorn in the hide of the fallen White Liger and its fur. She doesn't wear much clothing for her being a Valkorian Warrior, her leather armor's left arm shoulder has the Luna Tree symbol engraved within it, they wear little clothing and do not fear the blade. Scars of her many battle wounds that healed over time shows on her body, from stab wounds and claw marks from beasts. Kamiko stands tall, messy spikey hair with plenty of split ends and smell of a strong woman's sweat. Her toned, fit, tight, hour glass shaped body would be flawless if weren't for her scars, beautiful yet deadly she was known for. Paint drawn on her stomach symbolizes the Valkorian way and a tattoo on her wrist of the Luna Tree shows that she is a Valkorian Warrior.


=================
Valkoria Lore
=================



The Birth of Valkoria



The world of Valkoria is a world filled with Magick, created by two Gods which whom is a God and a Goddess. Opposites from each other, but like magnets connected as one. The God of the Sun and the Goddess of the Moon, created Valkoria from nothing, bringing life into the skies, to the lands and to the sea. Once they were finished neutering their new world they gave birth to five children which were the Lesser Gods and Goddesses. One a Serpent Goddess of the sea, her opposite a Faerie Goddess of the land, another God of Darkness who took form of a giant Tiger and his opposite Goddess of Light who was a Dragon and finally the God who took form of a human who was the God of Death, the eldest and the only God who did not have an opposite brethren.

Life was was peaceful as the God and Goddess of the sun and moon created life on Valkoria with Faeries, wild creatures and then finally humanoids; which consists of Humans, Trolls, Orcs, Dwarves and Elves. The Sun and Moon Goddess and God left into the sky and slumbered. Leaving their children to look after the world they have given life to. With years of peace the God of Death grew tired of the weak lives he was assign to care for and grew jealous of his brothers and sisters who had someone to connect to. He questioned his parents however gained no response as to why he was born without an opposite, with days passing by and days turning to months, months turning to years. He lost faith in his brothers and sisters and grew sick and tired of watching the mortals live.

With that he decided to betray his brothers and sisters going on a rampage and destroying half of Valkoria, hating the world and wanting to see what his brothers, sisters and parents created fall so he could make it his own. With the prayers and begging of the mortals the Gods and Goddess raised against their brother the God of Death and slayed him where he stood with all their might put together.

With the aftermath of the God of Death's rampage, he was nicknamed the Iron God. Who took matters into his own hands and ruined the world as they knew it. With so much energy taken away from the God and Goddesses they were tired and had to rest leaving the world in a chaotic state and in need of repair. Before they had left they give onto the faeries the first species to be born not of Gods and Goddesses, their powers and with that they assigned the faeries to take care of the world. Repairing the world of Valkoria was a hard and long task but a fulfilling one for the Faeries.



The Faerie Purge



Centuries past as faeries ruled the world, humanoids who were; Humans, Trolls, Beastmen, Elves and Dwarves grew out of tribalism and turned to civilization. Becoming colonies and building towns, cities and more. Heading towards the future, the humans grew jealous of the power the faeries had been given and their stubborn ways of staying in nature, rather conforming to civilization. With propaganda against the faeries and faeries minding their own business and keeping to themselves, the humans united all the humanoids. Which was easy at the time since they had no history against each other, to fight against the faeries. Telling lies of how the faeries abuse their powers and how they do not worship the Gods and Goddesses, with the humans uniting all of Valkoria's humanoids, which overwhelmed the faeries and brought upon the faerie massacre and hunt for faeries.



The Legend of Forcythia.



A few years afterwards the Faerie Purge is still going on and Forcythia an Elven woman born and raised in Wicklow, who was in the army hunting for faeries, she had grown up with stories of faeries being treacherous and horrid creatures. Her life was filled with propaganda, growing up in the army and becoming Valkoria's greatest known archer she took down many faeries who were on the run. With her life seeing the Faeries either slain or put into slavery she grew sympathetic towards them. Finally behind her superior's backs she bonded with the enslaved faeries, learning of their culture and seeing why they were given the powers and now seeing the outcome of the world slowly dying.

Forcythia gathered her fellow men and women who were all archers loyal to her cause and there a small army of highly trained Elven trained archers raided and took down many faerie slavers. With that she grew more supporters who gladly fought for the cause. With the battle in Wicklow Castle she took down an army twice as big as her own, the news of her victory spread like wildfire across Valkoria. Many feared a new coming age and many supported it, with that she marched her army which grew from hundreds, to thousands. Obliterating the Dwarven army and Wicklow's army and freeing the Faeries. So the humans of Fealtoire and Muireann the two biggest army of the time gathered all their resources and marched down to Wicklow from every direction.

Forcythia led her army to Wicklow's Blossom Valley where she and her army took a stand and bought time for the Faeries to escape into the realm which was foretold where the Gods and Goddesses had open for them to leave Valkoria and go into resting. A realm named as the Land of Fays. With the realm discovered and reopened by the faeries, Forcythia and her army stood overwhelmed by the mass army of Fealtoire and Muireann yet with every hundreds of warriors one archer manage to shoot down them all, with quick and precise aim. Such skills were unheard of, never before seen by these great Elves. Hours went by days and thousands upon thousands of men from Muireann and Fealtoire had fallen unable to get close enough to Forcythia's army.

But with a headstrong charging army endlessly Forcythia's supply of bows had been depleted and finally Forcythia was overwhelmed by warriors, her comrades being sliced down from left to right, their armor better and more well trained in swords than her own comrades. Their army fell by the overwhelming numbers of Fealtoire and Muireann's army, with Forcythia being beheaded and the war finally over after endless days. Forcythia and her Elven brothers and sisters may have fallen but their victory in saving the faeries was all they asked for, the faeries closing the realm. Forcythia's limbs and body was scattered across the land as a sign of disrespect for all who followed her and the Elves who fought along side her was slain and killed. Bringing the Elven race to a near extinct race of humanoids calling them the betrayers of humanoids and purging them in revenge of Forcythia's actions. Yet her story still rings strong even for today, stories and tavern songs told of her legend how she was a martyr and kept the forces of the two strongest army at bay. Only to be defeated by the lack of supplies.



The Legend of Pokkan and Bidelia



A story of a young nomadic traveler who's past was a mystery and powers were even more of a mystery. His clothing suggested he was from Muireann and it has been hundreds of years after Forcythia. With a new age of despair famine ran wild as wildlife and crops were dying in abundance, only those of a wealthy family could live, however the effects of faeries being gone into hiding was shown. Pokkan set out on a journey to find the Faeries once more travelling from Muireann to Wicklow, in his adventures he met new friends and that was where he found Bidelia and found many to support his cause in bringing back the Faeries. Using only words as peace, his ways with speaking helped him along his journey, gaining a group of friends who wanted to help his cause in his travel. Pokkan was a shrouded in mystery with the strength of a hundred men and wisdom of a monk no one knew how and where he got his powers from, of course in the world of Valkoria Magick was abundant and many could use Magick but not at the level of Pokkan.

With news spreading of Pokkan and Bidelia's journey the Tyrant King of Fealtoire was displeased claiming his ancestors fought to get rid of the Faeries and Pokkan would be undoing what many died for, but with a growing support of Pokkan, the King sent many to stop him but only led to them failing, many come back telling stories of Pokkan's strength. With such tales of Pokkan the King was frightened and titled him the Heretic of Valkoria. Raising armies against Pokkan's cause. Knowing where Pokkan is heading to they stood in Blossom Valley where legends of the Realm was held. But with his party of five including him they stood against the army taking down the army with such power, the King had written stories of how Pokkan's arms would glow in symbols of unknown runes and his eyes would glow blue. He said with that power Pokkan took down hundreds with a swipe of his fists and there he heard the Iron God's voice as Pokkan roars into the sky. Yet when the King of Fealtoire's army was taken down Pokkan spared the King and there he opened the realm and found the faeries and there Pokkan spoke and became the ambassador of humanoids and faeries. With this the age of faeries returned and the King of Fealtoire was put into prison but became a well known writer in his time of prison. With the Faeries returned the world has finally begun to restore itself and with the tyrant King who has fallen by Pokkan, Pokkan was put into Leadership of Valkoria however he did not want such a life of glory nor did his friends and his wife, so they formed a Council which looked after the world. A whole new order which was the protectors of Valkoria and used Wicklow as the Fairy's new homeland for it is the country that connects the Realm of Fay and their own realm.

Centuries after scholars found Pokkan's burial grounds where statues of him was built, a grave of him and his wife was examined his bones was discovered many did research on what he was, but the only result was that he was only a human who didn't even cast Magick. Yet evidence of him using it was abundant of his strength and his glow, yet no one could understand how it was possible. Many theorized by the sources of the Ex-King's notes that Pokkan was the reincarnation of the Iron God.



The Valkorian Army



With Pokkan's newly found council and humanoids still unwilling to live with the faeries and hunt faeries, Pokkan and the council's founders agreed to form their own army named 'Valkorian Warriors' for they are not an army for one specific country, but protectors of all Valkoria, who will fight against their own country for the future of Valkoria. Gathering many unwanted orphan children and babies to raise and train within the Council well kept and well fed. Since many brush the Council's words aside not seeing them as those who have power. Even though imprisoning the Fealtoire King and destroying his power was not enough, therefor with females loyal to Pokkan's cause, trained under him as many men suffered and was unable to keep up with the training thus dropping out and the small army of five hundred women were trained from espionage, assassination, the way of the swords and many more martial arts. With the ability to withstand abnormal pain such as stabs and cuts to the body, with the focus of their Magick they can heal big wounds and gashes. Although not immortal the Valkorian Warriors were close and their first march across the world slaying those who opposed the Council's demand. Destroying giant armies compared to their own.

With many news of armies falling to the might of Pokkan's first hand trained women, many started to accept the faeries as an equal race. Wither they liked it or not, with the Valkorian March. The Valkorian Warriors became a symbol of the council's power, never had they lost a woman in battle and many have simply fallen due to old age within new ages. Becoming the epitome of fear yet order, seeing the women painted in Wicklow war paint marching down to anyone's land is a fearful sight for it is the sight of pure power. News about the Warriors brutal and unforgiving power within the battlegrounds; they feared no death and showed it through the lack of armor they wore, only wearing light leather army, their speed, strength and resistance was what kept them alive and many feared that they are immortal. As powerful as the army is they only listen to the Council and would gladly raise their sword against any who oppose them but would not interfere with matters that aren't world threatening.



The Present Valkoria



Its been exactly four hundred years after Pokkan and Bidelia's legend. The famine has ended a few years after Pokkan and Bidelia. Valkoria has risen from the ashes of war for equality, only to fall into another war for land. The land of Valkoria still has a long way to go in order to heal and be lively like it use to be, but with the way the Humanoids run Valkoria chopping down trees and going into war such a dream of Valkoria returning to its tribal roots where they live with the land is only but a dream. However with that said humanoids and Faeries have grown to be able to live with each other as long as each mind their own business, some faeries even live among civilization. Categorized as Homestead Faeries who enjoy living among civilization, the Council of a different generation still watches over Valkoria but allows Kings and Queens to rule their country and do not interfere with affairs unless its a world matter that requires all countries to reunite. The Council has a new generation of Valkorian Warriors from five hundred warriors grown to thousands of warriors stationed throughout all over Valkoria, outposts and castles belonging to the Valkorian Army to keep order and help the world when it falls into chaos. The Valkorian Army helps bring morale to those who live in a town of war or small villages whom fear bandits and raiders, Valkorian Warriors tend not to intervine with politics of Valkoria, however would march down to the doorsteps those who dare go against the Council and bring the world out of balance and occasionally help small people who cannot defend themselves against bandits and raiders by doing small patrols for training.



Wicklow



Dominated by Homestead Faeries and Faeries of the Wilds a place of peace and the capital of The Council also known as Tá Súil. A place heavily influenced by the wild and nature, enjoying the life of freedom. Even though there's plenty of towns and cities they are all themed after the woodlands and many homes are cobblestones filled with vines and hollowed out tree homes. As much as they are peaceful and the main suppliers of vegetables and fruits they also have the biggest and army in all of Valkoria. Seperate from the Valkorian Army, Wicklow's army are there to protect their country whilst the Tá Súil Council's are scattered across the land living as civilians. Therefor not to intervene with politics in the world of Valkoria. Wicklow has been living in peace for the most part and has yet to involve themselves with anything going on in the world outside of Valkoria with the exception of trading.



Sléibhte



Sléibhte translates to 'Mountains' in the ancient tongues of old. Befitting for a country filled with more mountains than any other countries from Trolls to Orcs and underground faeries such as Goblins and Leprechauns. A country with heavy cultures of blacksmiths who pride themselves in how they make their weapons, being in the mountains many like mining or crafting weapons and armor. Sléibhte is a country known for their great crafting skills with great, powerful yet light weapons and durable and flexible armors made from ores and metals only found in the Sléibhte's mountains. Their homes are usually tents and camps for culturally they are a nomadic culture of tribes Orcs and Trolls tend to go where the bountiful ores and metals are once depleting a mountain they leave to build another village. With such powerful armor and weaponry their army are mostly feared however even such a fearsome reputation Wicklow's army is known to be the strongest army. They are also the main suppliers of weapons and armor especially to Muireann, for their equal love for great weapons and armor. Today in Sléibhte war is raging on against Ó Thuaidh over an Island between their country. Desiring the land for its rare resources niether of them letting up with Sléibhte's army being devastatingly strong on land and Ó Thuaidh's navy hitting their fortresses hard. War has been a stress on both countries. Low on food and having to live off the land most crops are being depleted quicker than they can grow since they are a nomadic culture they never stay too long in order to grow a stable farm.



Ó Thuaidh



The North lands endless snows and blizzards a place dominated by Dwarves and some homestead faeries such as Hobbits. The most futuristic place in all of Valkoria with Dwarves and Hobbits who dream of bringing Valkoria into the future, discovering the power of Magick Crystals and using its power to power up their cities and towns. Dwarves have discovered ways of building vehicles that run on Magick Crystal steam that doesn't need an animal to pull them. Their Capital is the only city that is powered by burning Magick Crystal steam which brings light to the city and there holds many great minds and inventors alike who seek to take Valkoria into a path of the future wanting to bring Valkoria into an age of steam. Even though many are stubborn in the way of change. With all their advance technology the Dwarven navy is known to be the best of all of Valkoria's powered by steam and their cannons of a whole new Era's power. The Dwarves are known to be the main suppliers of many goods and trinkets, especially the resource of Magick Crystal which is only found in their land. Being in war with Sléibhte the Dwarven navy has cut off trades for Sléibhte trying to starve them out not allowing Muireann to send food to them.



Muireann



An Eastern land filled with Samurais and Ninjas trained in the ways of honor. Many are honor bound and would die for their Empress, a heavily agricultural and farm country and the main suppliers of rice and meat. A place dominated by humans and what's left of elves. After Muireann has been known as one of the traitorous countries that went against the Faeries who was caring for nature around them. Which is why Muireann and Fealtoire are known as the traitor country, but that was centuries ago and Muireann wants to get out of such a title with many welcoming different races and having a thriving marketplace. Many tourist come to Muireann for a different taste in life. Muireann's army is known for their great techniques in fighting. It is also known to be the birthplace of the Valkorian Army's martial arts. Homes elegantly build after their favorite Gods the Gods of Light and Darkness, inspiring status of Dragons and Tigers near their homes. With Muireann losing money by unable to trade with Sléibhte there has been heated arguments against Ó Thuaidh, however Muireann has not decided to go to war with them as of yet.



Fealtoire



Fealtoire who is currently divided into two factions, the North and the South and in a what seems to be an unending civil war. A King who rules the north is a tyrant King who desires to exile the faeries from his land. Still seeing that Pokkan is a heretic of Valkoria. The South ruled by a Queen who was a lowly peasant girl but fought her way up for her people a band of faeries who see Fealtoire as their rightful home and faerie sympathizers. While the war still rages on and many do not like to visit Fealtoire, Fealtoire is still known to be a culture of beauty, with most homes standing tall made of bricks and nobles living in castles. Fealtoire's clothing designs and construction designs are filled with elegance and many are known to be great artistic minds. Being the main supplier of silk. Many noblemen enjoy living in Fealtoire. The North are noblemen fighting not only to gain more land but to banish what they see are filthy dirt loving faeries and the South are mainly middle-class, poor humanoids or faeries who fight for their morale standing. Both Fealtoire's army North and South are known to be chivalrious knights who are trained in the skills of the sword and are known to be walking tin army.


=================
Fanart
=================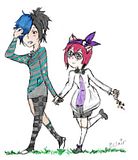 By ECLAlR

=================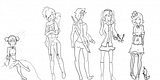 By ECLAlR

=================




By Sonchi Sama

=================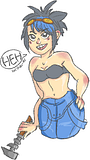 By lxl-suki-lxl

=================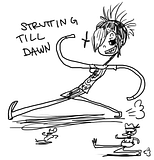 By Einya

=================




By Fleur de Guinevere

=================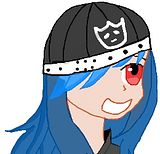 By Mai Naotaki

=================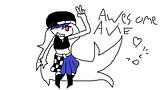 By opdf

=================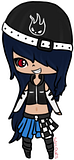 By Sailours

=================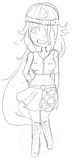 By Belukia

=================




By Belukia

=================




By NINE HOURS

=================




By NINE HOURS

=================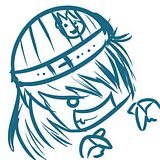 By NINE HOURS

=================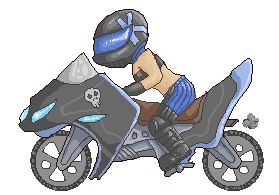 By NINE HOURS

=================




By NINE HOURS

=================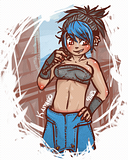 By NINE HOURS

=================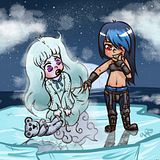 By NINE HOURS

=================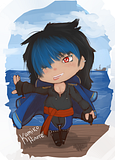 By NINE HOURS

=================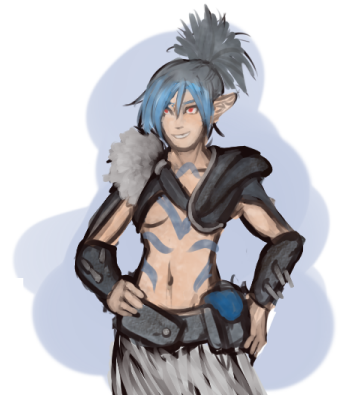 By NINE HOURS

=================




By Xaphan-chan

=================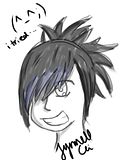 By Ms Keyblade Master

=================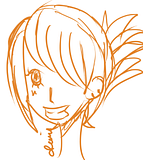 By devilx_xangel

=================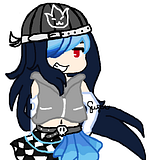 By Polsonechka

=================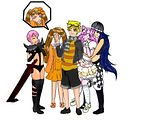 By x_-shadow-k9-_x

=================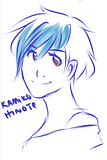 By Ischium

=================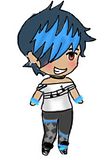 By Devilishmelodie

=================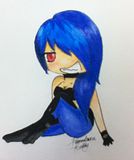 By Primadonna Kitty

=================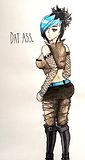 By tyler fukunaga

=================





By grossest

=================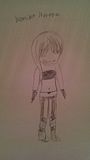 By Little-Wolf-Cry

=================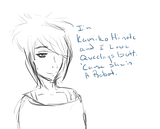 By Quelaags Butt

=================



By ll Royo ll

=================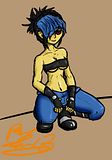 By Qwirts

=================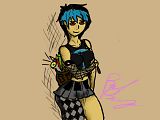 By Qwirts

=================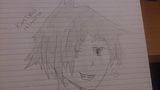 By Let Me Inform You

=================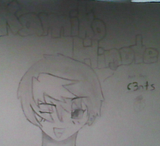 By c3nts

=================




By iKouYuu

=================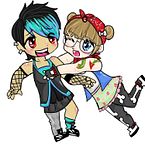 By -Twisted_Refl3ction-

=================




By Sir Kuro Kun

=================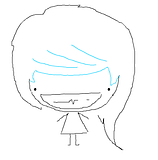 By Boba Te

=================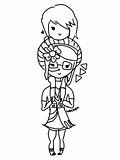 By We only come out at night

=================




By L 1 N

=================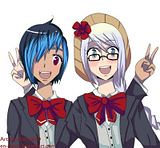 By Bursyam0

=================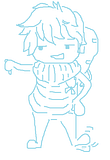 By Queen of Kimchi

=================




By Yoru no kitsune

=================




By Floral Tights

=================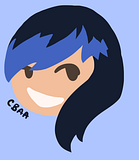 By CB Anon

=================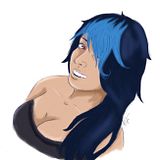 By the shipper

=================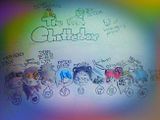 By Bearsky

=================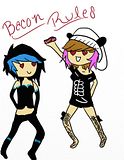 By CUMical

=================




By Smoke Meth Hail Satan

=================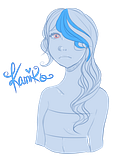 By Lurcis

=================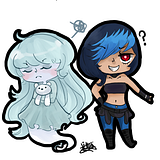 By addicat

=================




By IS2G

=================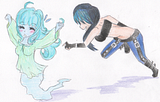 By Coffed

=================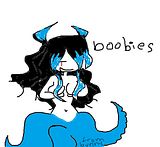 By BUNNY INTENSIFIES

=================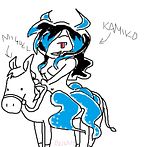 By BUNNY INTENSIFIES

=================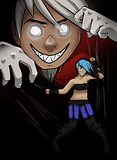 By DANI DRASTIC

=================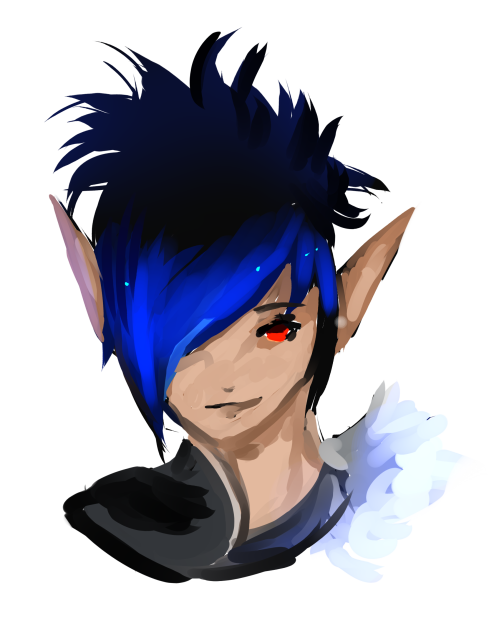 By pants overrated

=================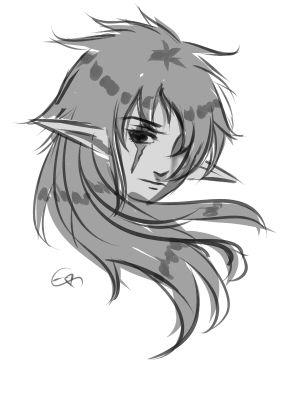 By { I CAN'T FIND YOUR USERNAME IF YOU SEE THIS </3 }

=================




By Beastly Harlot

=================




By Kinzok

=================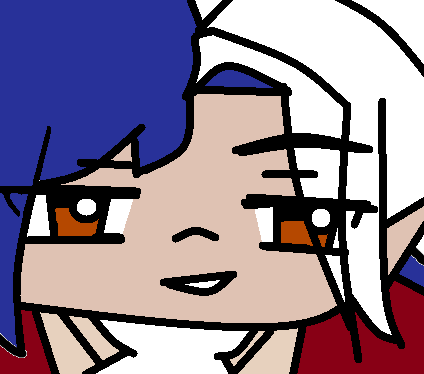 By Ashii-sama

=================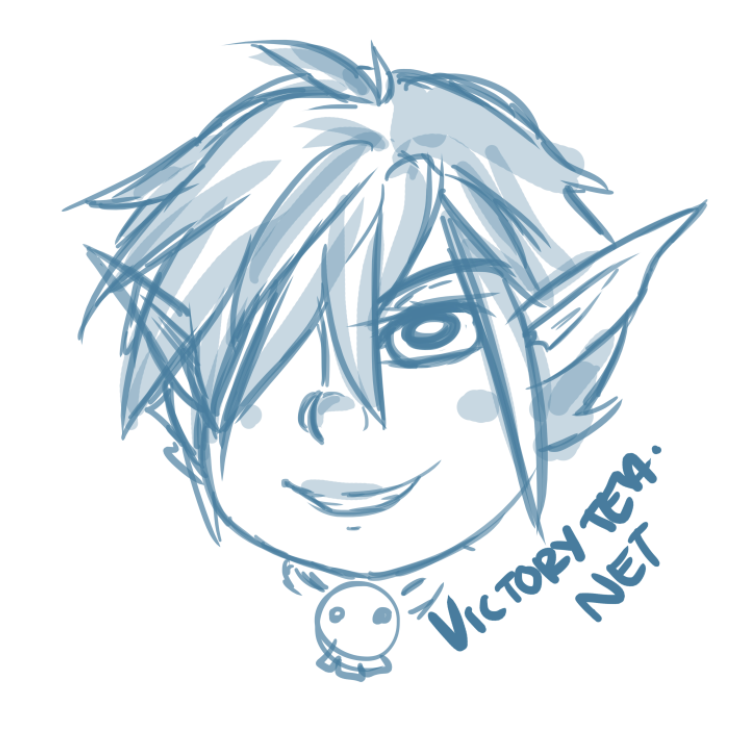 By Random Rhapsody

=================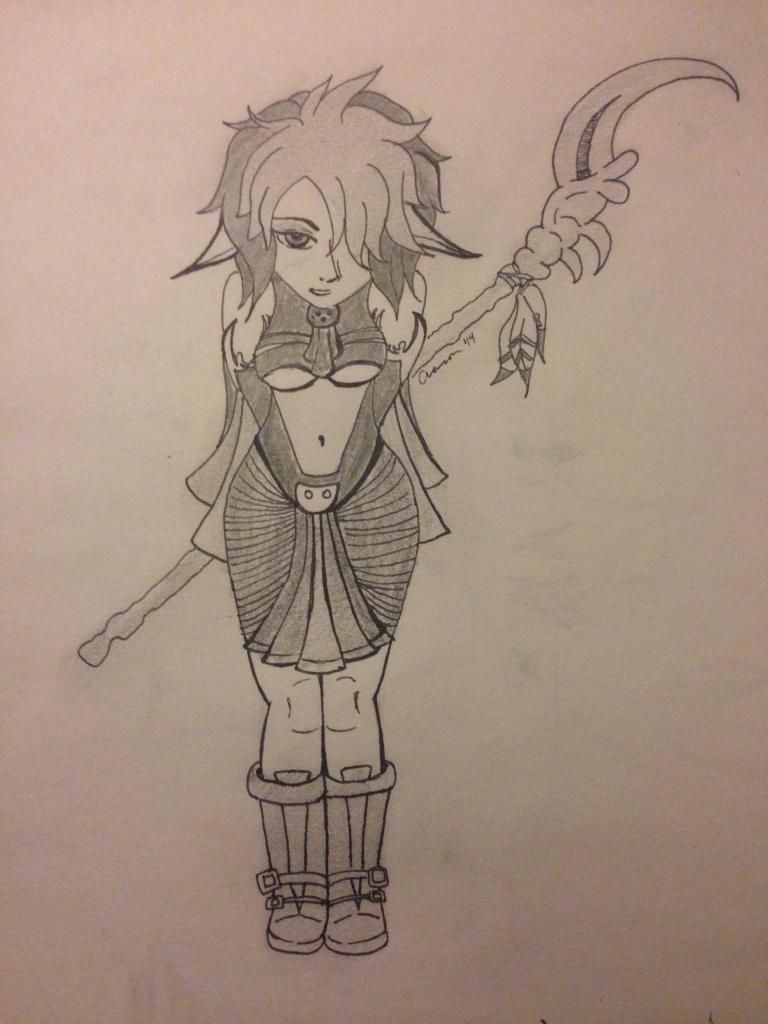 By ll Worst ll

=================




By Yuuvey

=================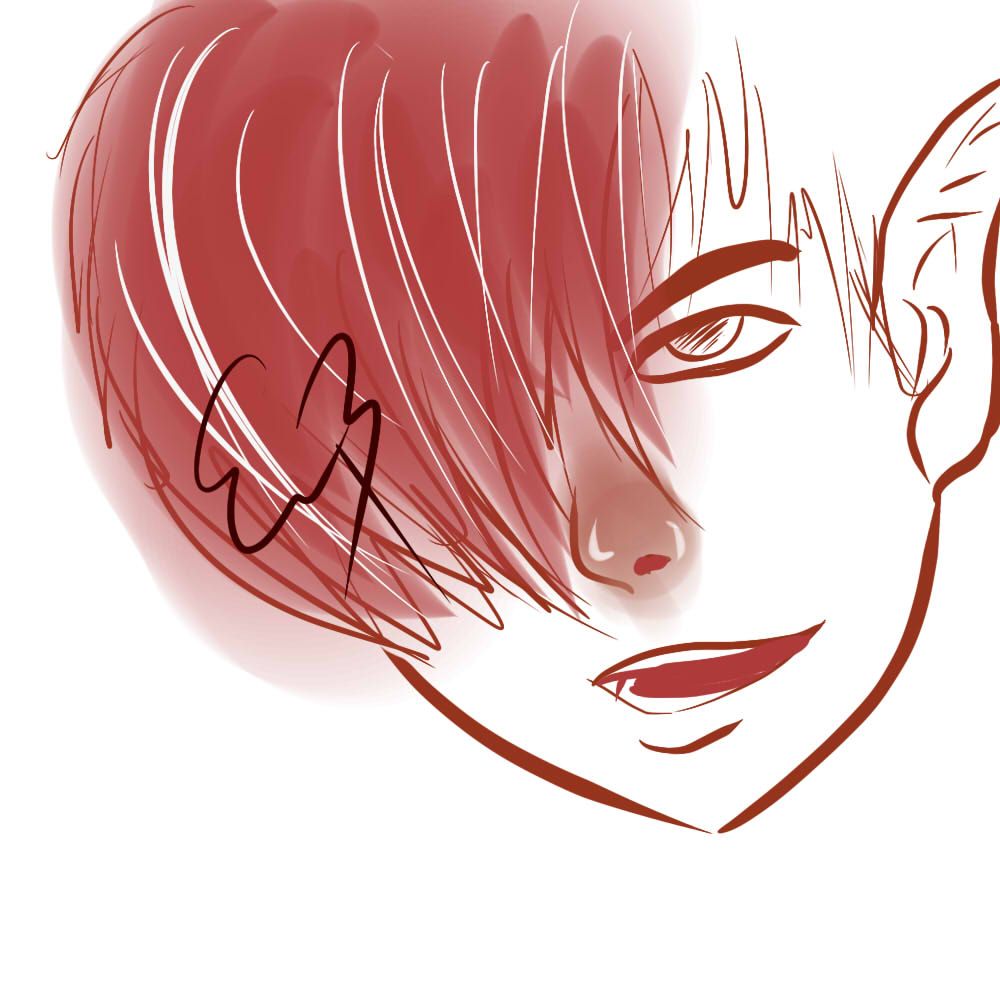 By Exculsor

=================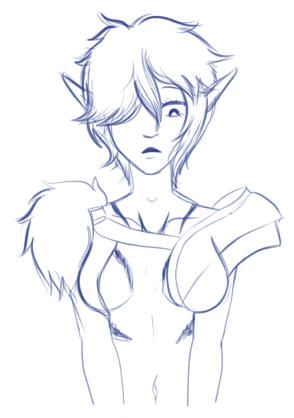 By Leviku

=================




By Flan Senpai

=================
Signs
=================




By Beached VVhale

=================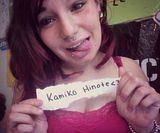 By NoodIee

=================




By Spherical Squares

=================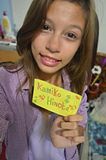 By aoi_tutz

=================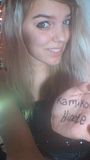 By Dinosaurchelz

=================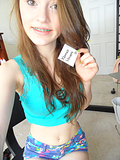 By iBreesus

=================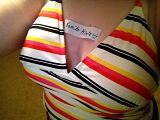 By Shenonymous

=================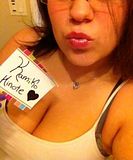 By Saphiree2

=================




By J3i

=================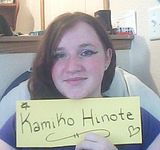 By fleurdevereux

=================




By L I Q U E U R

=================




By imouto-bun

=================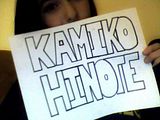 By Unruly Hoe

=================




By Bluefirefoxlove

=================




By EpicFailPwnd

=================




By Bacon the Clown

=================
{ Disclaimer: This is and OC account made by me stories and such are from my idea and friends that help build it all the art on this profile belongs to me the ones that I made and the ones that people are very kind enough to draw for me. Any art on here will be credited to those who originally drew them if not then it is my art which already should have my name on it. }