About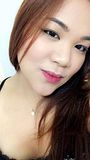 rawr its the ugleh meh

Hello everyone. im

Jee

. Becoming old every

2nd day of december

! im from Los angeles California but originally i was born from Philippines &

I'm a Certified <3 101% Pure Filipino.

<3


Have you ever heard the saying, "It's easy to forgive, but it's difficult to forget." ? Hindi totoo 'yun!(that's not true!) IT'S HARD TO FORGIVE, AND IT'S EVEN HARDER TO FORGET. But I still believe that we,as human beings, should not keep grudges.Keeping ill feelings to those people we hate or hate us would really not contribute to our growth as citizens of this planet...Beauty Queen Statement!?hihi. that's all for now. Enjoy the stay

!
Feel free to ASK ME ON
I don't accept random friend requests. Take the time to get to know me and I'll return the respect.
I believe in an eye for an eye, but in all honesty I find that I'm pretty easy to get along with.Don't be shy because I love to meet new people.♥






S T O P !
These people on the list, Don't ever touch them or else you'll die

Received Gifts from:

Xayners
'
Angelic Headphone
.My first gift evarr

Thank you so much with all my

.
gwapokoya
' Helped me with my
Angelic Manner
, i was short of 30k but since he have Angelic manner I sold it to him for 750k. but the orig price was 785k.

thank you so much!

Multimedia
Signature

*Click when it glows

☠
L e y n ch i \'s Glow Analyzer
☠