JustThatKindOfGirl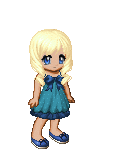 Birthday: 12/31
Wish List
About
Hello! my name is Brittany but I perfer people call me Bri! I'm 15 years old and my life at home is a little difficult... but i try to look at the positive I live with my aunt right now and im adjusting...! I'm lesbian... I dont hate guys i just am not interested in dating one... i have a nose piercing and hoping to get a lip peircing soon! my favorite shows are Pretty little liars, degrassi, Criminal minds, and of course LAW AND ORDER SVU!!!!!! When im older i want to be a phychologist! My favorite animal is an eagle! Oh and im Canadian! wanna know more? just pm me! and always feel free to add! always looking for new friends!

oh and my fav colours are purple and red(because reds the colour of blood! lol) (inside joke)! in my free time I love to read, write, go shopping with friends, and listen to music! I love all music!
Taken by the most wonderfulest girl ever!!

Forums
Posts per Day: 0.01
Total Posts: 12