Why, hello there...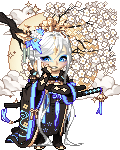 Last Login: 01/14/2017 1:58 pm
Registered: 11/27/2009
Birthday: 04/08
In case you want to "twin" me...
A little about me, I suppose...
... I claim to be an artist, though it's just one of my countless pretensions and lies ...

... I'm nothing out of the ordinary; I'm just someone trying to survive everyday life as I know it ...
INFP || Philippines || wandering child of the stars