About
JUST DANCE. IT'LL BE OKAY.
ಠ_ಠ
"Blood may be thicker than water, but c** is thicker than blood."

Welcome to My Happy World, Now Get Your s**t And Leave.




Remember kids- its all fun and games until you start hearing voices in your head!

Name-- Jori
Age-- 19
B-Day-- June 27th
Husband-- Alphons Heidrich

Loves--
Left 4 Dead/2,
Team Fortress 2,
Supernatural,
Fullmetal Alchemist,
Death Note,
Axis Powers Hetalia,
Gorillaz,
Yaoi/Yuri/Het,
Roleplaying.

Hates--
Posers,
Haters,
Many women of anime.
BLACK AND WHITE WILL EVENTUALLY WIN THE FIGHT!
AEKEA FTW FOREVER AND EVER!


//



/Quoteboard/



"Al's a slut."
-
"Jordan, I found something inappropriate on this computer!"
"What?"
"Deviants!"
"Uh, you mean

deviantart

?"
-
"Hot, hot! Burning hot!"
"Who?"
"You! Aw...s**t!"
-
"MA STRS RKAY?"
-
"Chronic body odor ruins lives."
-
"You just got Envy'd!"
-
"And then when we get back, we'll have fun yelling at the FMA movie!"
-
"Anyone can draw. Its just a matter of getting off your stupid a** and DOING it!"
-
"I need toilet paper!"
"Oh my God, I just gave you a full roll! STOP POOPING!"
-
"We have 8221 members."
"Thats a lot of members."
-
"ALL ABOARD THE FAIL-FONS."
"FWEE!"
-
"Hey... you have a face, you know. And a heart, and a hand that is warm... thats enough for me, Edward. I promise."
-
"My kitty is biting my ear... oh God."
"My boyfriend does that. 8D"
-
"ED IS BUT A MAN. AND MEN HAVE PEN0RZ. AND PEN0RZ LIEK LADIES. AND AMB IS A LADY."
-
"...Go on, inspire me."
-
"...but sometimes it looks like they're just clingin' to each other for support, instead of helpin' each other to stand."
-
"I'm magical on a good day."
-
"The video is awesome, but I dunno about what he's wearing-- I don't like that."
-
"I was too scared to watch it because of what Murdoc was wearing..."
-
"Confetti! It's a parade!"

//



-Current Multimedia-


"Death Note-- MattxMello; Diary of Jane"-- one of the most amazing videos I've had the pleasure of watching.


-Current OTP-


KeithxDave, Dean/Castiel


-Current Obsession-


Supernatural


-Current Roleplays-


Enough.



GUESS WHO I LOVE?


MYSELF, DAMMIT.



GUESS WHO I HATE?




SERA GAMBLE

Remember 7/20/08.
He's sorry things weren't different, Ed.


Go, Vic, Go!


Circumstantial Evidence Wrote:
It was a simple scientific process. If Roy was a value of R and Maes was a value of M, and X was the unknown value, then X(RM Alcohol)= Roy tied down naked to his bed. There. Math. That was comforting.
Friends
Viewing 12 of 38 friends
Journal
Jori's Journal!

LOOKITZOMGTHISISMYGODDAMNJOURNALREADITWHORE. =D I promise you. I'm a nice person.
Multimedia
Signature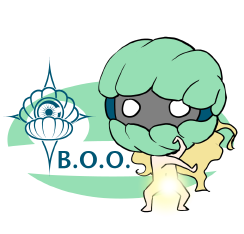 Let Them Eat Pasta.