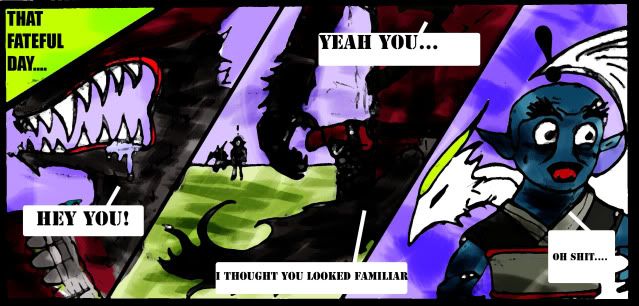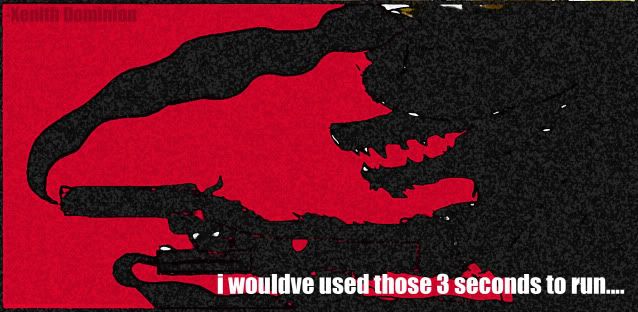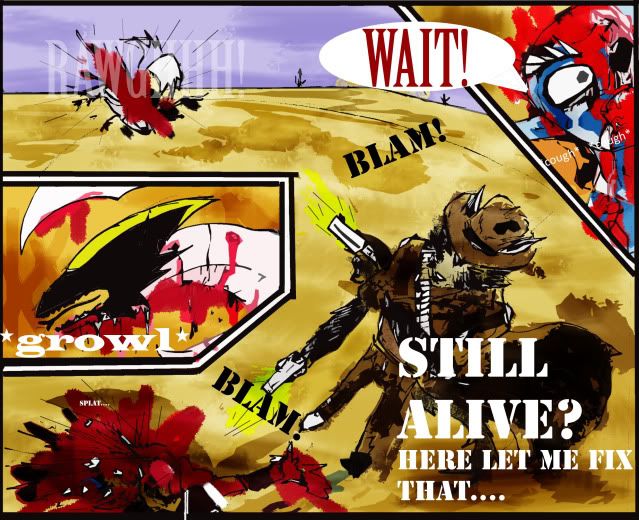 You are a Romantic Seme!
A true romantic, you're safest sticking with a partner who is gentle and can appreciate your mature, loving ways and protective nature. Most often found with a handful of roses and wine, you are committed to your partner and their happiness, which makes you a perfect match for the Innocent Uke, who you will dedicate yourself to and lavish with gifts and attention.
Most compatible with: Innocent Uke, Clueless Uke
Least compatible with: Badass Uke, Dramatic Uke
What seme or uke are you? Take the experience at
SemeUke.com
, or get
seme/uke merch.
.
1. What is your full Name? Whats it to you? only close friends know this
2. What color pants are you wearing? blue
3. What are you listening to? afroman because i got high
4. What was the last thing you ate? chili dogs and fries yummmmm
5. Do you wish on stars? nope
6. If you were a crayon, what color would you be? soul brotha brown
7. How is the weather right now? rainy and cold
8. Last person you spoke to on the phone? my dad
9. Like the person who sent this to you? yep i like tee...
10. How old are you today? old enough
11. Favorite drink? orange juice~drool~
12. Favorite sport? wrestling...wwe..ecw..my lifesblood
13. Hair color? black
14. Do you wear contacts? I wear glasses. but i have been told i have sexy eyes so i might start
15. Siblings? 2... brother and sister and long story short i hate them both
16. Favorite month? december cause thats my birthday month
17. Favorite food? oriental ...orange chicken w/ brocoli and shrimp fried rice ~drools again~
18. What was the last movie you watched? transformers the movie...yeah im a old shcool nerd
19. Favorite day of the year? my birthday
20. What do you do to vent anger? grand theft auto...best stress reliever that or meditating
21. What was your favorite toy as a child? my 8 bit nintendo
22. Summer or winter? Spring and autumn. <--- Not too hot, not too cold.
23. Hugs or kisses? Hugs are nice, but kisses are expressive in many ways.
24. Chocolate or Vanilla? mint chocolate chip damnit!
25. Do you want your friends to email you back? YEAH!
26. Who is most likely to respond? i hope every body
27. Who is least likely to respond? dont know
28. Living arrangements? A house with mom,
29. When was the last time you cried? When i lost my mother to cancer
30. What is under your bed? Nothing.
31. Who is the friend you have had the longest? my friend steve.
32. What did you do last night? got on gaia.
33. Favorite smell? a nice summer morning...ok so im a little sensitive
34. What inspires you? To be the best!
35. What are you afraid of? being alone.
36..Buttered or salted popcorn? buttered AND salted.
37. What is your Favortie car? a black dodge viper with a venom insignea on the hood
38. Favorite Flower? Roses
39. Number of keys on your key ring? 4.
40. How many years at your current job? none
41. Favorite day of the week? Saturday.
42. What did you do on your last birthday? not a damn thing
43. How many cities have you lived in? 2 kansas and missouri
SECTION 1 - YOU
Known as: Jonny, Jonnyb, mad bomber, bomber
Birthday: December 16
Eye color: Brown
Hair Color: Black
SECTION 2 - HAVE YOU EVER
Fallen off the bed?: Yep
Had your heart broken?: yeah you got about 4 hours...
Had a dream come true?: Yep went to Disneyworld....and i never want to go back
SECTION 3 - CURRENTLY...
Wearing: clothes
Listening : Comedy
What should you really be doing?: Sleeping
SECTION 4 - DO YOU...
Have any piercings:Nope
Drive: i used to
Have a cell phone: Yep
SECTION 5 - LAST PERSON YOU...
Hugged: my boss at work
IM'd: Hsiu
Talked with on the phone: Ric
Texted: Ric
SECTION 6 - PERSONAL...
What do you want to be when you grow up?: Alive
What comes first in your life?: my self
Who comes first to your mind when you think of love?: myself
SECTION 7 -FAVORITE...
Movie: Die hard
Color: blue
Song: Rockstar
Band: 311
SECTION 8 - DO YOU...
Like to give hugs: All the time
Like to walk in the rain: Hell yeah
Sleep on your side: yep
Have stuffed animals: Yep a knuckles doll...got a problem with that?
SECTION 9- THIS OR THAT...
Pierced nose or tongue: Nether
MTV or BET: Check next answer
7th Heaven or Dawsons Creek: Shoot my self in the head
Chocolate or flowers: Chocolate
Color or black-and-white photos: Color
Stay up late or sleep in: a little of both
Hot or cold: Warm
Sun or moon: Moon
10 Acquaintances or one best friend:one best friend
Spring or Fall: spring
Happy or sad: happy
Wonder or amazement: Wonder
SECTION 10: FIRSTS
First self purchased cd: wow..i dont even remember
First piercing/tattoo: none
First kiss: high school..what a dissapointment
SECTION 11: Last time
Last time you cried: my moms funeral
Last time you laughed: tonight
Last time you laughed so hard you cried: tonight
SECTION 12: CURRENT
Current mood: content
Current food: honey bun
Current hair: too damn bushy
Current annoyance(s): stupid people that dont use common sense
SECTION 13: WHO...
Makes you smile?: my dad
Has seen you cry?: ric
Is on your mind right now?:Jennifer
SECTION 14: WOULD YOU RATHER...
Be serious or be funny?: Funny
Drink whole or skim milk?: Whole strawberry milk
Time with your parents or enemies?: parent
SECTION 15: DO YOU PREFER...
Do you prefer gray or black?: gray
Lust or love?: why not both
Sunrise or sunset?: Sunset
M&M's or skittles?: Butterfinger
SECTION 16: ANSWER TRUTHFULLY
Do you like anyone right now?:Yes and they know who they are
Do you believe in love at first sight?:No second sight on the other hand...
Do you miss someone right now?: Yes i miss my mother