About

I am awesome, that is all.






My name is Jo and I am 27 years old. I am very laid back for the most part. My Gaia time is usually spent in ZOMG or lurking the GCD. Feel free to PM me any time.







I real life I work full time at my retail job. I was married October 6, 2007! My favorite colors are red and black. I collect Ginger Bread things and Sailor Moon merchandise. (I love the dolls!)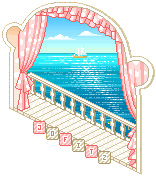 I am a mom to an awesome rabbit named Mister Whiskers. I am a Libra and was born in the year of the Boar. I belong to many other websites using the name jo_fitz. Please feel free to look me up!



Friends
Viewing 12 of 89 friends
Journal
Tap-Dancing Ballerina Fairy Princess Veterinarian
Ballplaying Cowboy Superhero Soldier Pirate
Multimedia