About
Hello everyone and welcome to my profile. My name is Cody Michael Justice, but you can just call me Cody. There really isn't that much to say about me other then that I am your normal kind of guy. I role play, play video games, watch tv, read, write, work, sleep, hang with friends, and a bit more but I will stop before I start to ramble. Anyways, if you have any questions you would like to ask don't be afraid to put a comment or send me a privet message and I will get back to you as soon as I can. Thank you for coming to my profile and I hope you have a great day.
Jin Justice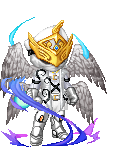 Last Login: 12/05/2016 9:19 pm
Registered: 06/01/2007
Gender: Male
Location: Deep within the darkness
Birthday: 07/25
Occupation: The Fallen King
Journal
A Hero.
Signature
Interests
Favorite Movies/Anime
Favorite Music/Bands
Hobbies/Interests