Jianichie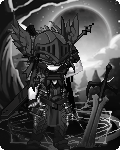 Details
---
Interests
Favorite Movies/Anime
Favorite TV Shows
Favorite Reads
Favorite Music/Bands
Hobbies/Interests
About
I've nothing to say.
Journal
Whatever I please.
Yup.
Multimedia
Signature
". . . I am one who chases dreams impossible to have and when that cross comes of almost having but never being meet I can't help but smile knowing this is all but a dream . . ."
Can I have Gabriel's or Uriel's Wings? Please? XD
OMG Dragon is really Shenron!!!