Jianichie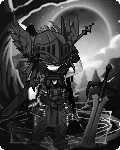 Details
---
Interests
Favorite Movies/Anime
Favorite TV Shows
Favorite Reads
Favorite Music/Bands
Hobbies/Interests
Journal
Just a thought . . .
. . .
Multimedia
Signature
"Once a king, always a king."
Divinity in Motion is my one and only.
Secret count of something: 177!!!+
OMG Dragon is really Shenron!!!
CB's Official King/Hitman/Reaper
Don't get offended over my opinions. Period.
~Forever Thankful~
Just after things on wish list.
I put eyesores on ignore.