JetStick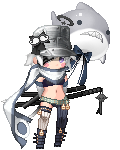 Details
Member Since

03/28/2009
---
Interests
Favorite Movies/Anime
Favorite TV Shows
Favorite Reads
Favorite Music/Bands
Hobbies/Interests
About
Now 20eeeeee. Rainy days and cloudy skies are all that I wish for.
I'm sorry if i've ever dc-ed on you during a run, my wifi screws up every so often.
Maybe one day i'd be elite enough to be part of the Badminton Club. Maybe... One day...
25/03/2015: AR, 22k fish to go!
06/05/2014 Abuse Ring *yeeeeeeeeeeeeeees*
13/05/2014 Crown of the Great Thrice crafted!! *O*
O UO) b

Multimedia