JessiDlux93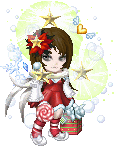 About
&
&
&
G
o
f
o
r
i
t
.


I am better than you because I have stuff from years ago.

Ha.
Ha.

Insuffrable children.

Wanna roleplay?
Hit me up.
Friends
Viewing 12 of 17 friends
Journal
My thing in witch i do the placing thing with the writeing and the cutin and the pastein and the oh you know what i mean....
oh come on if your reading this part than youve probuly realized that i said this crap in the last thing.
Multimedia
Signature
Trust me when I say I really don't care.