About
yo i'm

Jennifer

.

I am 15.
Sophmore
I'm Asian, Vietnamese,Thai, and i think Chinese.
I'm a very awkward person.
I have anxiety.
People are a little too mainstream.
I abhor school, it's difficult but yet my grades are okay.
I like to play league of legends, go on tumblr, and facebook.
My favorite movie is basically any Disney Flim.
I Hate Homework.
My Favorite show is The Walking Dead and Awkward. My Favorite character on the walking dead is Daryl. Glenn is my second fave.
I care about people a lot.
Signs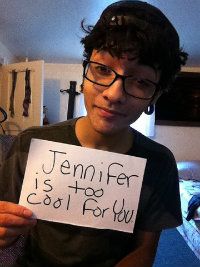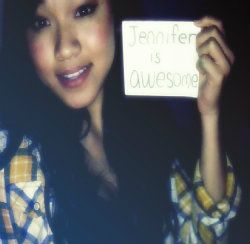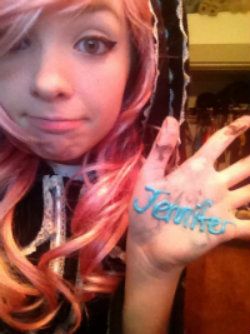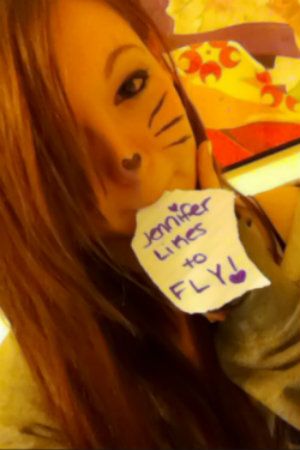 Peace.

Friends
Viewing 12 of 117 friends
Multimedia
Signature
Hey



Sign Shop c: