About
Please don't steal my profile's banners/images.

It took me hours to edit them.

Fact:
This Profile looks best when viewed with FireFox.
Name:
Jena
Age:
25
Likes:
Anime, manga, singing, drawing, writing, furries/anthros, My Little Ponies, plushies, cosplay.
Dislikes:
Spiders/bugs, obnoxious people, crowds, needles.
Random comments:
I'm not on Gaia 24/7, so if I don't reply to your comments/PMs/etc right away, please don't get offended. .-.;; It usually takes me a very, very long time to check all those things.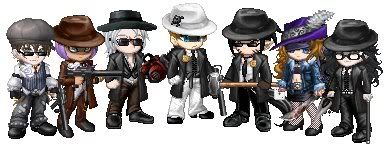 N ur minishopz. Spredn r cryme.
Olisikit Mafia gonna git yew~
Friends
Viewing 12 of 30 friends
Journal
Jena's Little Blog of Pointlessness
A journal full of stuff. Stuff you should READ. ...or not.
Multimedia
Signature