jdove_uo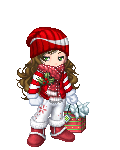 Last Login: 03/13/2016 1:03 pm
Registered: 11/08/2007
Location: Ohio
Birthday: 04/25/1983
Occupation: Video Store Owner
Equipped List
Interest Tags
Favorite Movies/Anime
Favorite TV Shows
Favorite Reads
Favorite Music/Bands
Hobbies/Interests
Wish List
About
I have had an account here for a long time, but haven't been active for a couple years. I am always happy to meet new friends and I love to collect things on here, so if you ever want to unload your unwanted or useless items, I would be more than happy to take them off of your hands

Journal
A Little Bit of JDove_UO
A place I can write things and maybe look back in reflection.
Signature
Me = a dude.
I buy signs. If you make me one, I will like you too.
I am a dork - I like playing games, watching movies, anything dorky.
I also enjoy random conversations with strangers.
I

Zombies.