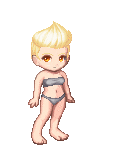 Last Login: 08/27/2012 11:21 am
Gender: Female
Birthday: 01/15
Equipped List
No items equipped.
Interest Tags
Remind me to update my interests.
Wish List
About
I value privacy, I'm lazy and I don't plan on putting up anything or changing things.So it would be best if you didn't come here expecting anything besides nothing.
I do enjoy Rps and I am quite nice, but still very shy so your gonna have to talk to me first before I talk to you.
My Aquarium
Signature