$ catkaleidoscope.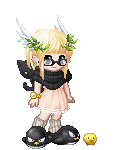 Last Login: 01/08/2016 1:12 pm
Registered: 12/16/2003
Gender: Female
Location: around the cornerr.
jawbreakerr.
19, atheist, strongly opinionated, loving. Cat whisperer. IN LOVE
Wine, Photography, Poetry, Aesthetics.
Canada~
Her Path of Destruction.
i spent four years wishing for one thing;
to have my bestfriend back.
and eventually i broke you down
and things were looking up.
but time tore us apart.
in the end,
when they said that every broken heart
was a bump in the road leading us
to where we needed to go,
they lied.
feels like years since i've last spoken to you.
and i'm right where you left me.
because broken hearts like broken bones hurt well.

-Cat.