About
For starters: You may call me Swiftiie.

I am 20 years old.

I am:
- An animal lover
- A gamer
- A f**
- A music lover

- Very friendly
- Not very talkative


I like:

- Cute things
- Scary things
- Sweets
- Nice people
- Pretty people


I'm a sucker for a cute guy. I am probably the biggest flirt you will ever meet. In spite of not being very talkative, if you get to know me I will probably annoy you with how much I can actually talk.
Friends
Viewing 12 of 69 friends
Journal
Jayboe's lil book (look if ya want)
CrAzY sTuFf!
im Jake Odell im 14 years old.
Multimedia
Signature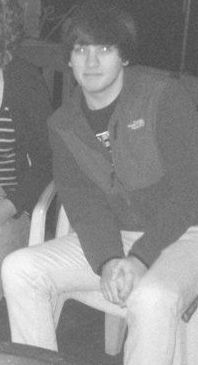 Regularhomo

"Often we think death is the final ending. However, I feel that death is simply the beginning of one's true end. For long after one's demise, the memories live on in those they had formed bonds with. Only when the last memory perishes, when the last person to ever love you takes their last breathe, does one truly cease to exist."