About
QUEST FOR THE MILLENIUM

NINJA "BAND" QUEST SIGGY by Bardess Ookami

NINJA "BAND" QUEST SIGGY by Bardess Ookami

Yup, i have a SELFY in TinierMe.com.. (^.^)
Click on my FFIX pix to go there.. (^_~)v
>
<

My Ninja Characters

Name: Jacharias
Nickname: Jake
Hometown: Fire Tribe
Hobbies: eating, rough housing, playing with his twin-brother Mike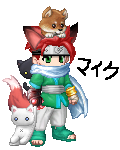 Nickname: Mike
Hometown: Fire Tribe
Hobbies: reading, writing, studying, playing with his twin-brother Jake
Name:Michael Jake
Bio: He came when the twins, Jake and Mike, mysteriously vanished in a war where ninjas fight for their own honor...






*** CLICK THE PICTURE TO SEE MY FAVORITE AVI ARTS ***
*** THAT ARE MADE BY THE BEST GAIANS ONLINE ***

>

<
The Cute Astra Image Was Done By The
Mayor of Chatterbox

The Cute Astral Image Was Done By
Eunyeong
Friends
Viewing 12 of 53 friends
Journal
Jacharias' Gaia Worklog
My Day in Gaia World
Multimedia
Signature

If every person donates 100

I can get a Steel-plated Ninja Band


☆ LATEST DONATOR ☆
Vazladel = 10,000,000,000 Gold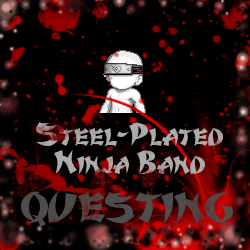 !!! Ninja RULZ !!!