About
QUEST FOR THE MILLENIUM

NINJA "BAND" QUEST SIGGY by Bardess Ookami


NINJA "BAND" QUEST SIGGY by Bardess Ookami
Yup, i have a SELFY in TinierMe.com.. (^.^)
Click on my FFIX pix to go there.. (^_~)v
>
<
((click them if you like... lol~))
Name: Jacharias


Nickname: Jake
Hometown: Fire Tribe
Hobbies: eating, rough housing, playing with his twin-brother Mike
Name: Michael

Nickname: Mike
Hometown: Fire Tribe
Hobbies: reading, writing, studying, playing with his twin-brother Jake
Name:Michael Jake

Bio: He came when the twins, Jake and Mike, mysteriously vanished in a war where ninjas fight for their own honor...
*** CLICK THE PICTURE TO SEE MY FAVORITE AVI ARTS THAT ARE MADE BY THE BEST GAIANS ONLINE ***

>
<
Friends
Viewing 12 of 48 friends
Journal
Jacharias' Gaia Worklog
My Day in Gaia World
Multimedia
Signature
~If every person donates 100g i can get a Steel-plated Ninja Band~

LATEST DONATOR:Funky Fresh Frogy=15k gold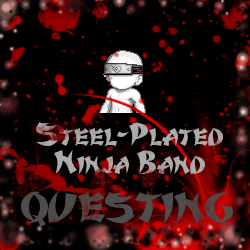 !!!Ninja RULZ!!!