J R A T I F I E D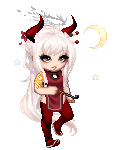 Details
Last Login

12/27/2016 8:39 pm

Total Posts

1059

Posts Per Day

0.28

Member Since

09/03/2006
Location

Nor Cal

Gender

Female

Birthday

06/24

Website
---
Interests
Favorite Movies/Anime
Favorite TV Shows
Favorite Reads
Favorite Music/Bands
About


Hi there. My name is Anna, but you can call me JR.

Full time student and employee... So I may not reply for a day or two.

Pacific Standard Time.

Interested in role playing, avatar/oc art, and conversing.
I haven't been role playing in recent years, but am eager to write within the drama, horror, fantasy, crime genres.
Some comedy is appreciated.
I enjoy chatting about world issues, morals, politics, difference of peoples/animals/lifestyles.
Interested in learning more about Opera.
Open to constructive and polite criticism.

If I just met you, I'd appreciate you

not

tell me something you wouldn't tell people you know in real life. It just makes me uncomfortable.

I am not single.
JR
Friends
Viewing 12 of 24 friends
Journal
Don't Bother
The last journal entry I made was 2006, chances are I have yet to make a new one. Though... I really should.
Signature
Currently on a Birthday quest for items and art!
My birthday is June 24th <3
Happy to do an art trade any time!
Gifts Received
: 4
Art received
: 1
Art Traded
: 2