Izu_Reia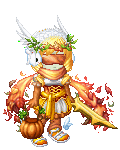 About
A few little things people should be aware of: If you beg me to donate to you, I probably won't. If you harass me in pm's I will not be afraid to report you to the moderators. Don't expect me to accept friend requests unless we've had a long standing conversation. I'm always willing to help out with questions, but I abhor people who beg.
Games I am currently playing:
Chrono Trigger DS
Dr. Mario Express (DSiWare)
Final Fantasy III DS
Final Fantasy IV DS
Final Fantasy XII: Revenant Wings DS
Mario Kart DS
Mario vs. Donkey Kong: Mini's March Again (DSiWare)
Mighty Flip Champs (DSiWare)
My Japanese Coach DS
Picross DS
Picross 3D (DS)
Professor Layton DS
Professor Layton 2 DS
New Super Mario Bros. (DS)
Shin Megami Tensei: Devil Survivor (DS)
Trauma Center (DS)
Animal Crossing: City Folk (Wii)
LoZ: TP (Wii)
Mario Kart Wii
Super Smash Bros. Brawl (Wii)
Super Mario Galaxy (Wii)
Super Mario Galaxy 2 (Wii)
Wario Ware: Smooth Moves (Wii)
Wii Sports
Wii Sports Resort (Wii)
Link's Crossbow Training (Wii)
Dance Dance Revolution Extreme II (PS2)
Fatal Frame II (PS2)
Fatal Frame III (PS2)
Genji: Dawn of the Samurai (PS2)
Katamari Damacy (PS2)
Kingdom Hearts II
Psychonauts (PS2)
We Love Katamari (PS2)

Find your Celestial Choir


What type of Fae are you?

Which FF Character Are You?


What type of Mage Are You?

Take the Magic: The Gathering \'What Color Are You?\' Quiz.

Some fan art done for my old avatar by Kitsunti:

Friends
Viewing 12 of 50 friends
Signature
Pink Links: 23 Brown Giftboxes: 38 Blue Giftboxes: 12 Pink Giftboxes: 10 Wooden Trunks: 11 Golden Trunks: 0 Goldfish Drops: 9 Arrowfish Drops: 1 Cuttlefish Drops: 1