ɪYᴏɴᴏᴋᴀ ™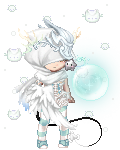 Birthday: 10/14
About

░║ 25 || Libra || Greece ║░


ι ℓιкє :

αnιмe
мαngα
νıđeø gαмeš
đяαωıиg
cσsρlαч
вeıиg ¢яeαтıνe

.ιllιlı.ιllιlı.


A random person with a weird mind, heart and soul.
Status: Single & Alone
[It's funny I made an account in some dating site and all I do there is troll people xD]..
My kik: Silvrninja89 if you want.
Links