About
-"Why focus on the bad things in life, when there are so many good things to life also?"-
Hihi~! My name is Iris, welcome to my profile~! I will probably be posting all of my favorite pics here (not all) from games or animes I like~!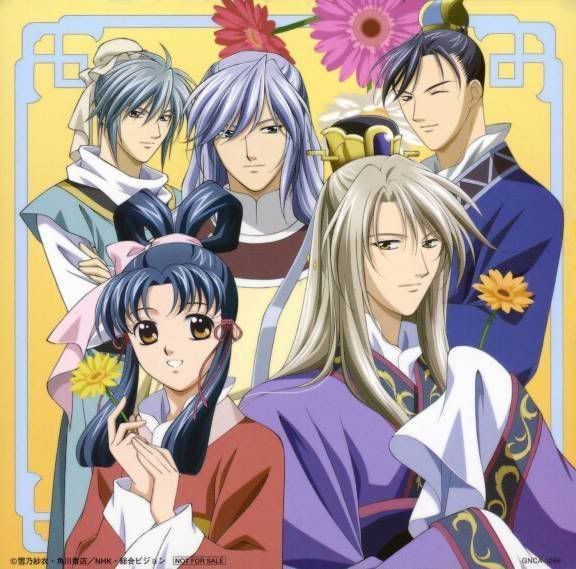 -Saiunkoku Monogatari!-

-Saiunkoku Monogatari manga picture-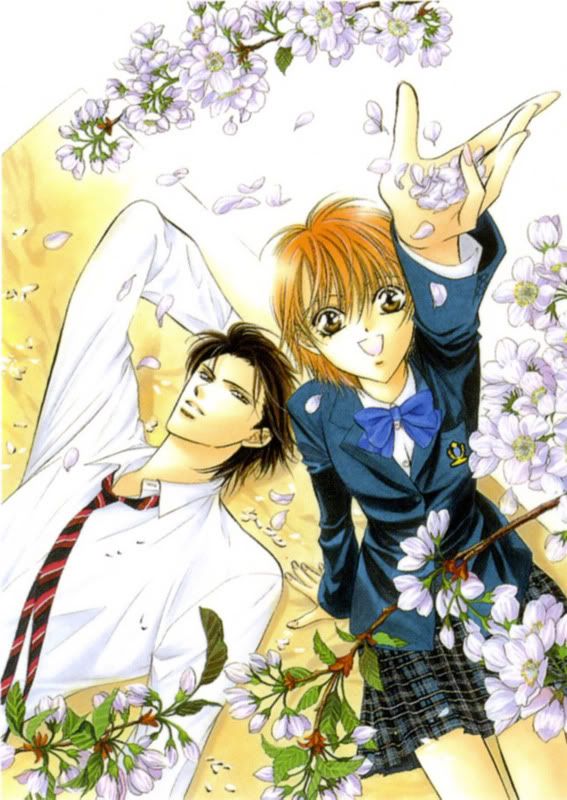 -Skip Beat-
[WARNING: IF YOU DO NOT LIKE OTOME GAMES, BISHOUNEN'S, FANGIRLING, OR PAIRINGS....THEN DON'T LOOK! ]
Favorite characters:
1. Uzumaki Naruto <3
2. Kamijou Touma...you are a very close second...(To Aru Majutusu no Index)
Thanks, Rei...ROFL!
)
3. Accelerator (To Aru Majutsu no Index
...Thanks again, REI XD!
)
4. Nougami Neuro (Majin Tantei Nougami Neuro)
5. Otani (Lovely Complex)
OTOME GAMES I LOVE (Along with some of the pairings!):
AMNESIA <3! Ikki with the heroine X3! (Technically, this is from Amnesia Later)

Hakuoki <3! I've played the game and I love it X3! (Played it more than once actually... o.o!)
Hijikata with Chizuru~!

Hatoful Boyfriend.....(Ok, I'll be honest....I stayed away from this game for as long as I could, but....IT HAS A GREAT STORY T.T! The characters are adorable also....I'M SORRYYYYY T___T!) Thanks to this game....I see birds and I call them by their names....from this game....! In fact, I saw Nageki outside~! I love doves <3!

Yuuya is adorable <3!
Diabolik Lovers- I will be honest....I only like three characters in this game....that's it =/! Too sadistic for me...I just love Reiji, Subaru and Shuu (Kind of).

[color=violet]Uta no Prince-Sama! (Loved watching some playthroughs of this game and read some of the guides...........

I won't talk about the anime

......)

Ringo and Haruka <3!

Let's see...I've heard of Brothers Conflict before and I thought, "Yeah...sure....I'll play the game sometime!" Well, the anime came out and I'm glad it did! I don't know how it will end, but I'm sure it will make me want to play the game a lot...) Ah, well! My favorite characters are Tsubaki, Azusa and Wataru....(truthfully, I like them all...mostly =x!)
Tsubaki x Ema!

....That's all the pics for now =x!
Journal
Lilium Music Box
Umm, well, I guess I like writing about my feelings, drawings, anime, manga, umm, how thankful I am for many things and my friends and umm, I think I forgot, I am so sorry;.;! *Bows@__@!*
Multimedia