About
Hello, and welcome to my profile~!

Please get to know me first before friending me, 'k?



Cheers~!





Also, I may not look it, but I'm very gender-fluid... at least in my eyes. I also happen to like women. I'm a bit shy at first, but once I get to know you, I slowly open up bit by bit.

I'm a female biologically speaking, though.

I'm a HUGE fan of art~ I simply can't live without it~ I have a Deviantart. I'm a *little* behind on updating it.



Fantasy themed art is a pretty big inspiration for me. The same goes for sci-fi art. I love it, love it, love it! > w <.

Science is AWESOME~

Yuri will one day rule the universe.

If I could, I would buy every known yuri anime and manga.



Don't be fooled by my cute profile, I adore ferocious dragons just as much as that fluffy little bunny that's sitting on top of your head....

Video game theme songs are a must. Vocaloid is pretty cool, too.

Did I ever mention Studio Ghibli movie soundtracks...?



Single </3... and looking~
Journal
Brain-Space
Just your usual "Gaian" ramblings....
Signature
Gender = rainbows
I'm not one for labels, I just like women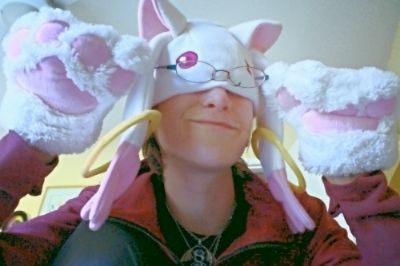 Contract~? ^ ~
A bit shy
Catch a Falling Rainbow