About
Hello, and welcome to my profile~!






Please get to know me first before friending me, 'k?



Cheers~!

I like womyn. I'm a bit shy at first, but once I get to know you, I'll slowly open up bit by bit.

Genderfluid/Genderqueer



Demiboy/transmasculine/agender

Genderqueer Info:

Explaining Genderqueer To Those Who Are Not | Neutrois Nonsense

This one is pretty neat:

8 Things Non-Binary People Need to Know | Let\'s Queer Things Up

A wild link appeared!:

What is Neutrois? | Neutrois.com

Just a heads up, my avi doesn't necessarily represent me in real life. I love cute anime girls and my avi reflects that. It's just for fun. Sometimes I wish I was more feminine, but it just doesn't really work that way. I'm pretty open about it, so yeah. I sometimes like to be more feminine, though. It varies from day to day~






♀ + ♀ = ♥

♂ + ♂ = ♥

♀ + ♂ = ♥

⚲ + ⚲ = ♥

⚲ + ♀ = ♥

⚲ + ♂ = ♥

⚲ = Gender-neutral c:


Currently questing cat/fox related items


I'm a HUGE fan of art~ I simply can't live without it~ I have a Deviantart. I'm a *little* behind on updating it.



Fantasy themed art is a pretty big inspiration for me. The same goes for sci-fi art. I love it, love it, love it! > w <

Science is AWESOME~

Yuri/shoujo-ai will one day rule the universe. Good ones at that.

If I could, I would buy every known yuri anime and manga.



I'm greedy, 'k?



Don't be fooled by my cute profile, I adore ferocious dragons just as much as that fluffy little bunny that's sitting on top of your head....

I do have a massive weakness for cute things, though.

If I had a daemon, (Props if you know what that is) it would either be a wolf or a chameleon. I found this out through a lovely little test....

....

....





Rainbow wolves.





It's destiny.




Video game theme songs are a must. Vocaloid is pretty cool, too.

Did I ever mention Studio Ghibli movie soundtracks...?


My awesome kitty~
She's a muted calico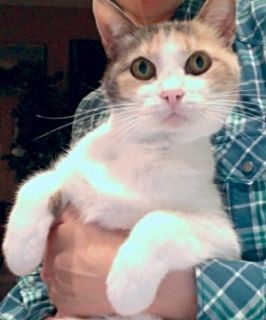 Guilds: