About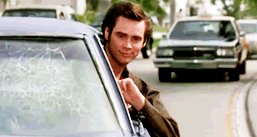 ~Avatar Art~
CharityThread
(Post and I'll give!)

Hey there! I'm Jacqueline and i'm 20. I do what i want when i want! I reside in Orange County. I had a Gaia account since '06 but this is not the original one. I live my life as much as I can. I consider myself as a lover not a hater. I like to keep in my own bubble. I love playing online games. I'm a huge xbox360 and PC fan. If i'm not online, I'm usually hanging out with my friends. I want to open a medical marijuana dispensary.
Dislike List:
People who borrow & yet never return.
Stuck up people
Crying babies
Momma boy's
Cigarettes
Ignorance
Drama
Soda
Ants
*There's more*
Like List:
Funny people
Online games
Loud music
Smoothies
Marijuana
Shopping
Zombies
Make up
Chicken
water
Cats
Tea
*There's more*
Well I think thats it.
If you wanna chat just message♥.
Me
Multimedia
Signature
<< Art by: PotatoPanda >>
"You fit me better than my favorite sweater"

Make me art
-Avatar Art-