About
I live in Wisconsin. I'm 16. I love Reading, Watching Anime, and Drawing. My favorite Anime of all time is Definitely Durarara!! If I don't know you in real life, don't even bother "asking me out" Especially on Gaia. I'm single and proud. I'm very picky with my guys though I shouldn't be. Online I may seem twisted and evil but I'm really not, You just need to take the time to know me. If you have asked me out online, I'll say yes, but I definitely won't be serious, and I might break your little online heart. I want to become a graphic artist when I'm older, and I'll be taking Japanese classes soon.
You already know too much about me. I might have to kill you now.
If you click the links below, I'll probably love you <33
[Deviant Art]
[Pokefarm]
[GPX+]
Friends
Viewing 12 of 12 friends
Journal
Paulies Journal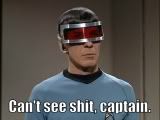 i will write anything i want to =P
Multimedia
Signature
[color=gray]

Black:
4512 9797 9909
click my eggs, Please :3 If you click them, PM me your page so I can click back!
[GPX+]
Severed heads: My Art Shop <33