Ionely no face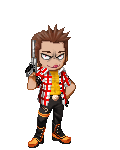 Birthday: 06/30
Equipped List
No items equipped.
Interest Tags
Favorite Movies/Anime
Favorite TV Shows
Favorite Reads
Favorite Music/Bands
Hobbies/Interests
Wish List
About
Name: James Howlett
Alias: Wolverine
Aliases: James Howlett, Logan, Agent Ten, Black Dragon, Brother Xavier, Captain Canada, Captain Terror, Death, Emilio Garra, Experiment X, Fist of Legend, Hawkeye, Hooded Man, Jim Logan, John Logan, Mutate #9601, Patch, Peter Richards, Revolto the Clown, Weapon X
Affiliation: X-Men, Avengers
Base of Operations: Jean Grey School for Higher Learning, Salem Center, Westchester County, New York;
Alignment: Good
Identity: Public
Citizenship: Canadian
Martial Status: Widowed & Divorced
Occupation: Master samurai warrior Headmaster, adventurer, instructor; formerly bartender, bouncer, spy, government operative, mercenary, criminal, soldier, sailor, miner
Education: Privately tutored as a child
Gender: Male
Height: 5' 3"
Weight: 195 lbs (88 kg) (without Adamantium skeleton); 300 lbs. (136.1 kg) (with Adamantium skeleton).
Eyes: Blue
Hair: Black
The man who would be known as the superhero named Wolverine was born as James Howlett Hudson in the mid 1880s in Alberta, Canada. He was the second and sickly child to Elizabeth and John Howlett Sr. His mother was ill and, in the early 1900s, a young Irish girl named Rose O'Hara was brought to the Howlett estate to be a friend and a caretaker to young James. Together they befriended a young boy named Dog, son of the grounds keeper, Thomas Logan. Dog tried to form a normal bond between the two, but due to his father's drunken abuse, he grew to resent the pair and plotted with his father against them. After a botched robbery turns into a successful murder, young James' powers suddenly manifest and he stabs Thomas with his newly drawn claws, also slashing Dog across the face before fainting. He and Rose flee the house and make their way through the harsh Canadian wilderness with James near-catatonic and Rose having to facilitate their transportation. They arrive at a mine where Rose gives false names, calling James incorrectly as "Logan." The other workers dub the revived Logan "the wolverine" because of his penchant for tenaciously digging and begin to accept him as one of their own due to his incredible work ethic. What they don't know is that by night, he runs in the wild with a pack of wolves that he is cowed the alpha of. Dog arrives one day, having survived his encounter years ago, still holding a massive grudge against Logan. Logan recognizes his erstwhile friend and accepts his challenge to a brawl to the death. Before Logan can kill Dog, however, Rose tries to pull him away and is inadvertently stabbed through the chest, killing her and leaving Logan to mourn alone.

Signature