About me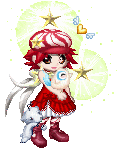 Last Login: 05/25/2016 2:07 pm
Registered: 10/14/2007
Gender: Female
Location: France
Birthday: 06/28
♥
Favorite Movies/Anime
Favorite TV Shows
Favorite Reads
Favorite Music/Bands
Hobbies/Interests
Journal
Inunobaka
Inunobaka_chan~
Hello! I'm Inunobaka_chan!
I'm french, so if you need help in this language I can help you!
I'm mostly into Hetalia lately. I enjoy cooking, writing, drawing, traveling (I might actually write about said travels soon.) and overall talking to people.
I don't mind giving out advice if you need anything so feel free to PM me.

I also enjoy rping, mostly hetalia (I tried original characters with a friend once or twice before) as Canada, Prussia, France and Germany mainly.
the things I especially like to rp are PrussiaxCanada,FrancexAmerica and EnglandxCanada. Of course there are more but those are the one I like the most right now.
If you'd like to rp with me, feel free to send a PM, even if what you like isn't listed here, I will take it in consideration.

I can rp in French too, since it's an excellent way to better your language level.

That's about it! have a wonderful day!
Signature