Ingvanya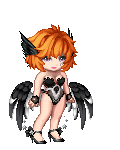 Details
Total Posts

7295

Posts Per Day

1.63

Member Since

10/08/2004
Gender

Female

Birthday

01/16
---
Interests
About

BTW: *whispers* The cake is a lie!

Note of little or no importance: I used to have a list of 'events' I'd gotten (random giftboxes given by gaia), but I realized that keeping score of them was pointless because I hadn't reported some that i hadn't opened (for putting them in the alchemy formulas). I had started to lose track of how many there actually were. And anyway, I had enough of them to make anybody envious.

Friends
Viewing 12 of 181 friends
Journal
ingvanya's Journal
i talk about myself.go figure.