inaniloquent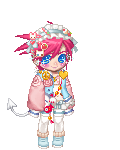 Details
Last Login

11/10/2013 12:10 pm

Total Posts

10483

Posts Per Day

4.29

Member Since

04/01/2007
Location

Neverland

Gender

Female

Birthday

11/15

Website
---
Interests
Favorite Movies/Anime
Favorite Music/Bands
About

I scroll! =w=




DISCLAIMER:


Please do

NOT

PM me asking me to draw you for free or to ask obvious questions about my art because you're "bad at ordering" or something. My art thread is very easy to understand if you actually

read

it. I will happily answer questions you have, providing you have actually bothered to read each post, but I would prefer a thread post or a comment. Thank you.


Hi, I'm Ina! I have been drawing since I was able to hold a pen, but have been drawing anime since 2007 (due to my move to america). I currently live in East Sussex in the UK. If you have any questions about my art or shops, leave a comment AFTER you've read through my thread (:
Note: I know way too much about Michael Jackson.

If you must know, my user name means:

Speaking foolishly or saying silly things

.




ina loves



drawing, manga, michael jackson, girls' generation, computers, reading, pocky, video games, scott pilgrim, valve, texting,

her boyfriend

, shopping, money, the colour green, music, dancing, art.



ina hates



bad grammar, ignorance, religion, mean people, arrogant people, advertisements, multiple americans, racism, naruto, posers, MJ haters :c

current dream avi:






Journal
Alice's Face-Eating Journal
journal ate your face :3
fuuuuuuuuuull of interesting things. oh yes.
Multimedia
Signature
i don't accept random friend requests




[ Chibi shop ] ★ [ status: closed ] ★ [ Group chibi shop ] ★ [ status: closed ] ★ [ RL com ] ★ [ status: OPEN ]