About
Well, I'm Mysu. I'm 21-years-old, and I live in a little place called Washington. No, not DC. Just WA. In the US of course.
I like Doctor Who, Sherlock, anything Marvel, Supernatural, musicals, Harry Potter... The list could go on~! Also, I'm just getting back into anime. If you have any recommendations, let me know!
I also cosplay. I have some pictures in my journal, so go check them out!
Journal
Soundcloud
Welp, that's about it. Anything else you wanna know, ask. Oh, and I'm a little.. how do you say.. Random, Crazy, maybe even psychotic? Lol.(: But, seriously though. Trolls beware.
Friends
Viewing 12 of 25 friends
Journal
More About Me~! (pictures mostly)
So, this is pretty much pictures of myself. As well as avi art I have received~! <3
Multimedia
Signature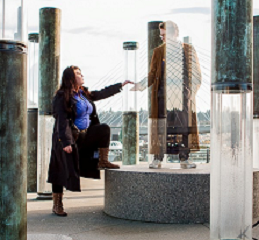 I cosplay. Deal with it.

Whovian at heart.