Immer Ertrinken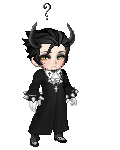 About
My name is
Jesse
.
20 / Male / Florida.
Not a good guy anymore.
Taken of 2yrs.
Never gonna stop.
Never gonna give you up.
I'm a god because people worship me. m/
Recovering a*****e. Tryin' to learn how to be nice.
No longer
keeping a friends list, but often delete people.
I'm a ♉aurus.
In every aspect.
You get the horns
.
I'm an Insomniac;
"I can sleep when I'm dead!
-- Oh god, I'm d
yyy
ing."
You can find me at random topics.
Sometimes even popular places for people to hang out.
You're here because I'm afk.
Zzz.
Journal
Nothing anyone ever reads anyways.
Waste of time.
Multimedia