imk33ly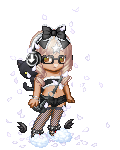 Details
Birthday

07/12
---
Interests
Favorite TV Shows
About
Hyaaaaaaaahhh, What's up?
I'm Keely Nguyen. Duuhh. Vietnamese&Chinese. PDX. 7th gradee. swaaggg.
oooppsss, i'm a camerawhore!! cx
Feel free to add mee. c; ~
I luuvv Justin Bieber. 1D. Kpop. <33
and omggggg food4life and clothes. <333 but food. c;;;










Facebook.
Follow me on Instagram @Beautifulnguyenercx
ummm buy my stuff on my wishlist. i would be so thankfull. <333
not on gaia muuccch. ;cc
kk. chaaaaaaaoo baaaaaiiiyyyee.
#Proudtobevegetarian!!(:
Journal
keely journal!
My problems:[
Some private life's:]
Multimedia