Ilyrial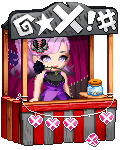 Last Login: 11/25/2015 6:29 pm
Registered: 02/06/2008
Gender: Female
Birthday: 04/07
Custom
Deep into the darkness peering,
Long I stood there
Wondering, fearing,
Doubting, dreaming
dreams no mortal ever dared to dream before.
About
I'm 25.
Two little girls, Serenity and Angel. Twins.
About to start school myself. I just have to pick a major.
I love to sew, cook, play piano and write.
I work out, going to start karete classes soon as well.
I love 1967 Chevy Impalas, Mustangs and the old Sting Ray. all around the 60s 70s and early parts of 80s.
My music is Rock and Roll, Classical and one German Band Wolfsheim and Peter Heppner.
I love Horror, Sci Fi and comedy movies.
Anything else you want to know. Pm me.
Equipped List
Wish List
Dr. Whoove

Zombie Apocalyps Kit
<A title="If you're ready for a zombie apocalypse, then you're ready for any emergency. emergency.cdc.gov" href="http://emergency.cdc.gov/socialmedia/zombies_blog.asp?s_cid=emergency_004"><IMG style="BORDER-BOTTOM: 0px; BORDER-LEFT: 0px; WIDTH: 300px; HEIGHT: 250px; BORDER-TOP: 0px; BORDER-RIGHT: 0px" alt="If you're ready for a zombie apocalypse, then you're ready for any emergency. emergency.cdc.gov" src="http://www.cdc.gov/images/campaigns/emergency/zombies2_300x250.jpg"></A><!-- BUTTON EMBED CODE ENDS HERE -->

likes/dislikes
Favorite Movies/Anime
Favorite TV Shows
Favorite Reads
Favorite Music/Bands
Hobbies/Interests