hi, i'm rin c:
To learn more about Rin Nohara, just read her Wiki.
But I'm here to tell you about the woman behind the avatar.
#TeamMinato
My name is Aria, you can call me Aria, Ari, or Rin. I've been on Gaia since January 2005, and I'm currently twenty-four. Yes, I have a job. Yes I have a car. Yes, I live with my parents - why? Free rent, utilities, laundry, food and love. Don't judge. Yes, I play video games, watch anime, and spend endless hours on Gaia. I have no life.
3DS Information
Name
//
Aria
FC
//
3153 - 5232 - 1326
Games
//
Pokemon X
//
Alpha Sapphire
//
Smash Bros
Message me if you add me!
I am the most fun person you will meet. Ever.
I have done many cosplays on Gaia, though mostly Rin Nohara from Naruto. These are my most active cosplays.







Madara Uchiha
Can we all just take a minute to appreciate this hunk of a man?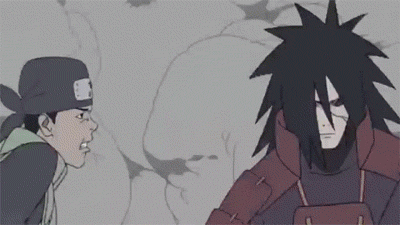 If you know me, you know I love him, and I collect Madara cosplayers. Yes, I have a personal favorite Madara cosplayer, and he knows who he is. <3 You would also know that I am his wife. Does he know this? lolnope. But it's okay, he won't say no to me. c: He can't say no to me. ; w; <3
I'm a pretty outgoing person, and I'll talk to just about anyone. Don't be afraid to message me or add me, I don't bite!
|
[Comment]
|
[Message]
|
[Add]
|
[Trade]
|
[Store]
|

Shoutout to Tony, Poki, Wes, Jackie, Dia, Jordy, Dei, Beth, Nicole and Chris for being full of awesomeness. <3 I still love you guys. Like a lot. ; w; <3
What the Naruto Community does in their spare time.