iiSnuggles v2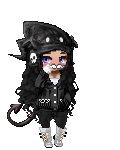 Details
Gender

Female

Birthday

04/23
---
Interests
Favorite Movies/Anime
About
[View Journal]
Old account was, "iiSnuggles"
ℓιик
Lost 1.36 Billion dollar account built from the ground, up for 5.5 years.
Currently banned on 13th December 2013 and will STAY banned forever.
So i ask, PLEASE help:
Quest thread - click the can:

Questing ; Art
Interested in drawing me?
Draw me? List of Avatars are in my Journal [x]
Secretly questing ;
Devil Tail

Friends
Viewing 12 of 16 friends
Multimedia
Signature

Draw Me?
List of Avatars are in my Journal [x]
Please Help:
BANNED on Friday 13th December 2013
Lost a 1.36 BILLION ACCOUNT (Before inflation / Dec 2013)
Quest thread :

Questing ; Art
Art By ThanatosRising