iisavedthetriforce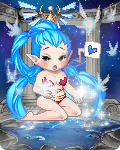 Details
Last Login

05/04/2017 3:10 pm

Member Since

01/19/2011
Gender

Female

Birthday

09/24/1995
---
Interests
Favorite Movies/Anime
Favorite TV Shows
Favorite Reads
Favorite Music/Bands
About
ohai :'D
I am Judy from New York City.
I like netflixing A LOT. Once Upon A Time is my favoritest teevee show.
I'm currently enrolled in a Early Childhood Education program in college cause I'm smarticles.
I like tattoos and currently have two.
Zelda is my most favorite game series. I play console mostly.
As for music, I can listen to some current top hits, Avenged Sevenfold is where its at tho.
I'm very friendly. Please add if you'd like.
emotion_facepalm

~

Journal
I Saved The Triforce
:D Abouts mah journeys in Hyrule.
Signature
Pic in profile