II T A O II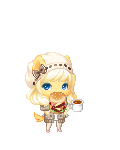 Gender: Female
Birthday: 09/16
EXOstans
Konicchiwa~~
Hi, I'm Ryosuke Kun, Dark Emo.
Known as Irdina Murfiqah.
I'm from Shinjuku, Tokyo, Japan ( Seriously, Malaysia acctually )
I'm 14 y.o. Loves anime, and every anime will have yaoi contant. Yaoi couples!!!
Hey, check this oit, Kevin x Ben from Ben10...
Just get interested yesterday night.


But, I love to get friends like YOU...
So, let's be friends....