About
Hello gaia world.. My name is Chad, And I reside in a part of Canada called Nova Scotia, I love you do many things, Like listen to music, Drawing, Writing, Going on gaia, Stuff like that, I do avi art.. Well, I used to.. I don't have a scanner at the moment.. But I can take pics with my Cellular Telephone, PM me about avi art in that very case, I do good busts, Full body, and JUST head.. Prices range about 2 - 30 K. depending on the avi. But yeah, I am currently not in school, I work at a Plastics Plant.And bellow.. That is me.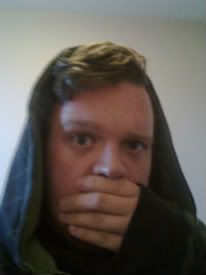 Friends
Viewing 12 of 91 friends
Journal
Demi's Special Place.
I am planning on using this for the purpose of good.. (ie: Happiness, Sadness, Anger...ryness, and suchhhhhh.
Signature
~Man. I love vanilla MILKSHAKES~

I enjoy hugs.